GameGO Editor is a tool aimed at making it a bit easier to manage the games.xml file for GameGO.
In addition to providing a way to quickly and easily modify games & categories, it also lets you search for custom banners. The GameGO Editor is able to import your steam libary & will try to download the corresponding banners for you.
Features
Edit, add & remove games
Move & copy games
Edit, add & remove categories
Import steam games + banners
Integrated banner search
Paste banner url to download + use
No installation, portable application
Planned Features
Easy way to order games
Edit GameGO settings (config.ini)
Drag in executable + banner
Known Issues
Saving game without title will break the view
exported games.xml is not easy to read
.SWF files will not preview
Unused banners will keep existing


Downloads
Extract the downloaded .zip into the folder where GameGO.exe is located.

Screenshots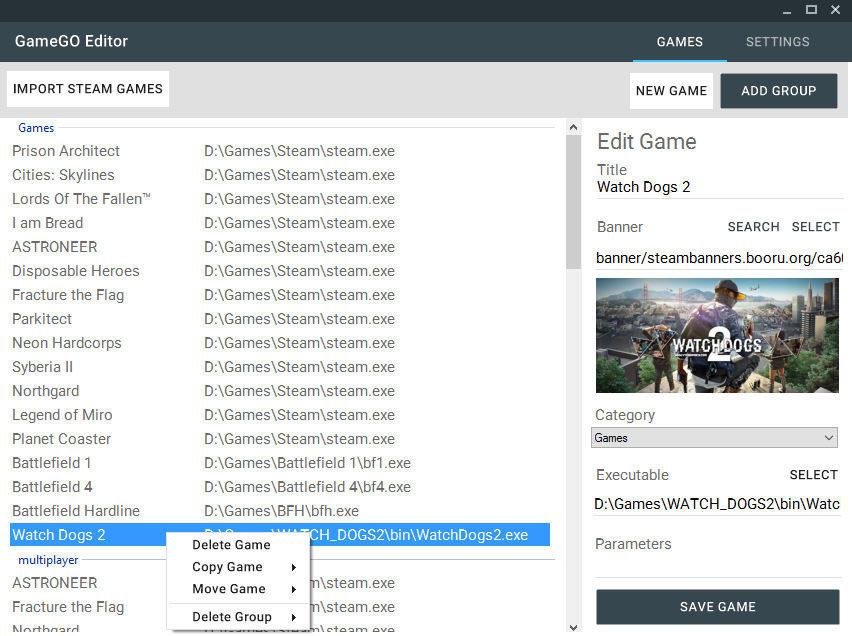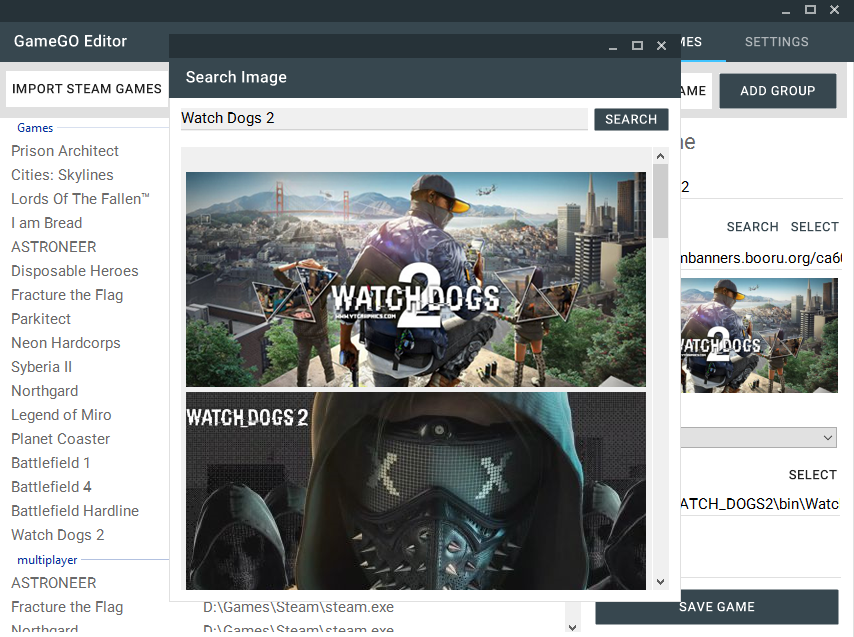 Here you will be able request features or report bugs!