What is Kiara?
https://itch.io/jam/igmc2018/rate/336860
Kiara is a unique suspense adventure/puzzle game with strong emphasis on story. You play as Mina, a young woman who gets trapped in another dimension after her elevator ride goes awry. In exchange of her freedom, she must help trapped souls by piecing together their past from manifested objects.

If you enjoy mystery and detective games, we think you might like Kiara.

Vision
A team member had this idea of a game that is inspired of the urban legend "elevator game". The entire team started to build a story around that idea and then our writer started to write all our thoughts into one solid concept.
As we started to plan a horror game, we gathered some inspiration for art from Junji Ito's manga, Parasite Eve, Clock tower, Pan's Labyrinth and Crimson peak just to name a few.
We wanted to create more creepy atmosphere and make the player feel uneasy. Being alone in a place that doesn't make sense makes most of us feel unease. We decided to go with grayscale after the artists played around with the idea and the entire team liked the outcome. Also, we really wanted to try creating a game that felt or looked like a manga.

Screenshots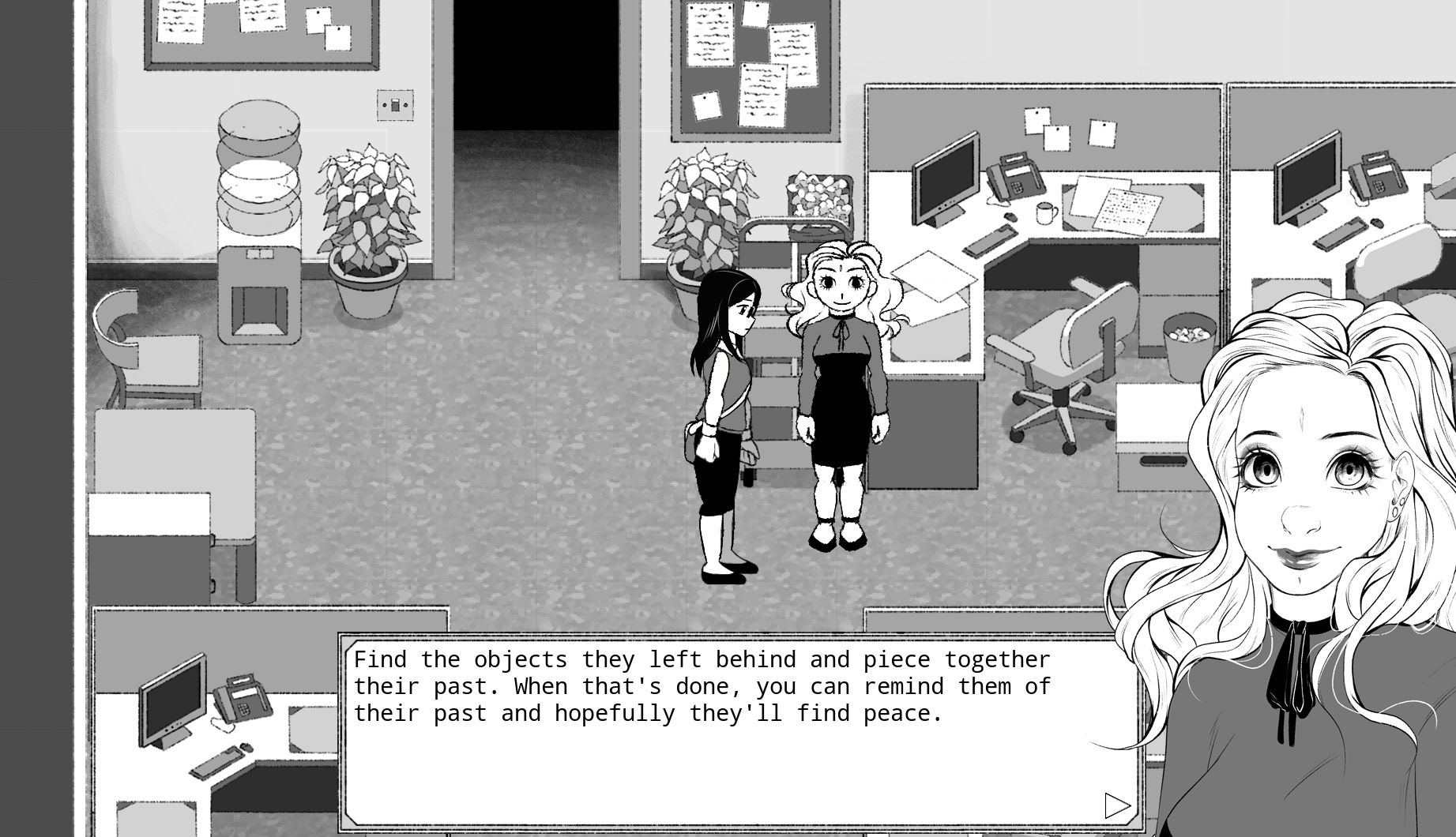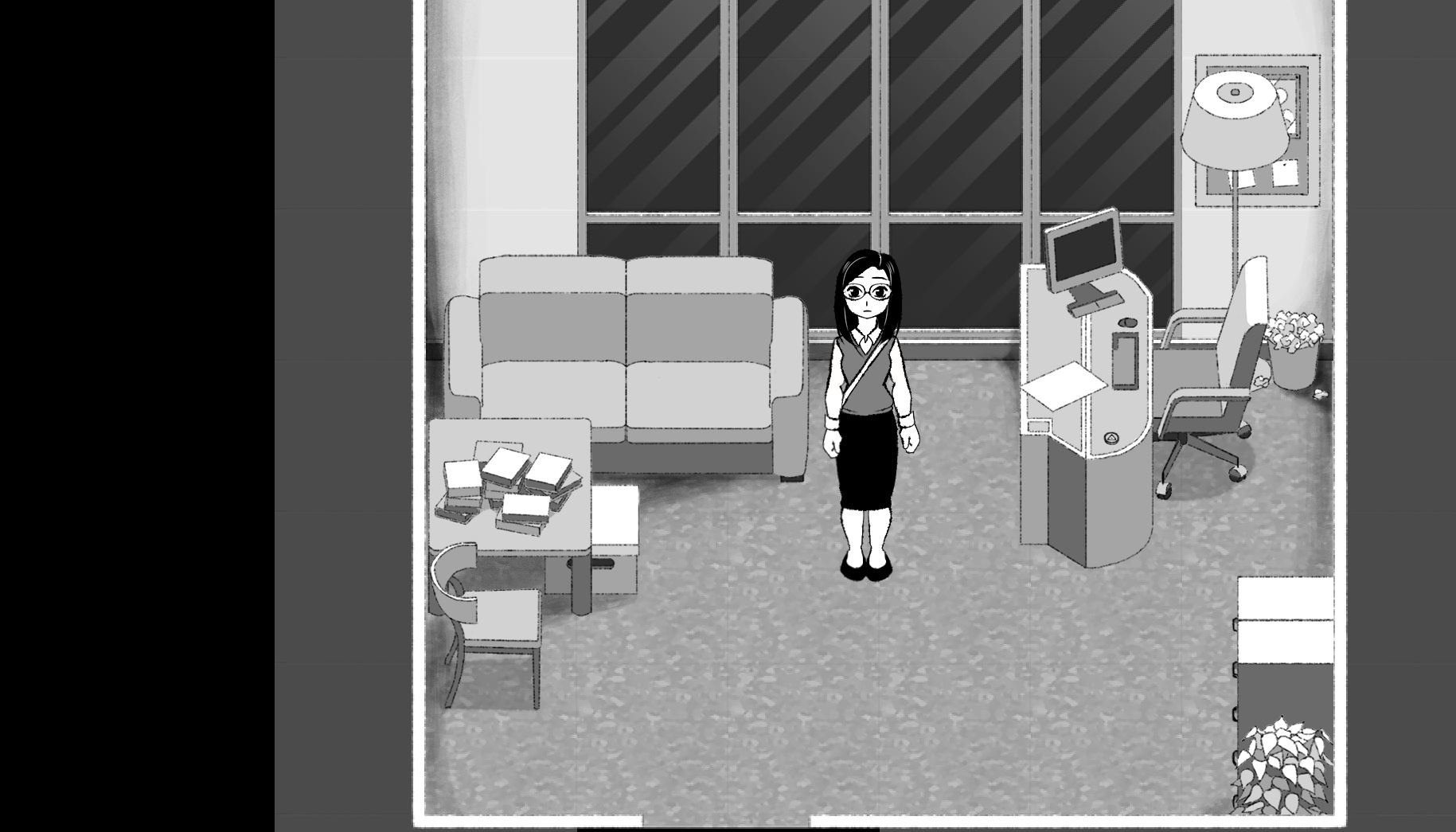 Current features
Playable from start to finish
Puzzles, everyone loves them.
Mysterious plot, this demo has two endings
Original music and fully custom artwork
Voice acting during cutscenes
No game-breaking bugs!
Future
We are aware that the first puzzle ended up being too hard, this will be fixed as soon as we're allowed to make patch the demo and have more time. Lots of stuff had to be cut due to time constraints, those will be added too. We're very happy of the setting and how it gives us nearly unlimited possibilities to tell stories all while keeping the core of the urban legend intact.
We haven't decided how many "floors" (levels) this game will have but it will be multiple. We plan to add gameplay that happens before the demo to flesh out the story better and there will be a lot of variation to puzzles. We can't wait to tell the rest of Kiara.
Feedback
So far the feedback we've got has been very positive with people wanting more. We've written down everything that has been pointed out or critiqued.
Hearing your feedback helps us to learn more and we value the time you have spent to play our game and sharing your thoughts, thank you.

If you cannot play the game but want to know what is it about, we have gathered a playlist on youtube.

If you wish to read more about the development of Kiara, we wrote about our original game vision and what went right and what went wrong and lastly we shared some of the concept art and things you didn't see. (Spoiler warning!)