Last Update: 27.11.2018.
Current Portrait Count: 516 male, 165 female.
And here's the wall of text about the pack:
I have spent far more time on this game than I care to admit, and at one point in time I decided to class up my gaming experience with some realistic-looking portraits for my mansion residents. Everything readily available was drawn in a cartoonish anime style, so I began to aggregate something different for myself. And then decided to share it in case somebody finds themselves in a similar situation, so here you go.
This Pack started out as a purely male one, since other packs I was able to find at the time were severely lacking in terms of male representation and all of my slaves for the first playthrough were male save for story NPCs, but from now on I plan to expand on portraits for ladies as well, because why the hell not.
There are a number of buts and howevers with these:
1) The game allows you to modify your people in the lab, and it features a bunch of races, so for the purposes of utility (and because I personally was fine with it) I made the portraits black and white. That way skin and hair color of the original image does not have to impose a restriction on which characters I can apply individual portraits to, plus you don't necessarily have to switch the portrait if toxicity messes up your character's complexion. That was a conscious decision born out of compromise with myself (aka laziness), so take it as you will. Having said that, I decided to keep all of the original images in a separate folder in the archive, so that if you wanted to have a colored version or crop the picture differently, there would be an opportunity for you to do so.
2) Resolution among the portraits differs wildly, mostly because I intended to keep the best one available at the time and resolution of originals varies quite a lot as well. Oh, and laziness, let's not forget about that. However, it is usually big enough for portraits to look decent in-game, and the pack itself does not weigh that much, so them being a bit too large at times shouldn't be a huge problem.
3) Representation of races is skewed heavily towards humans because they were the easiest to find, but there are some portraits with hoods and armor which obscure ears, so you can use those for a lot of races.
4) I have not started working on female character portraits until recently, so some races are represented poorly, some are not at all. It is still very much a work in progress.
Here is a little preview of what it looks like: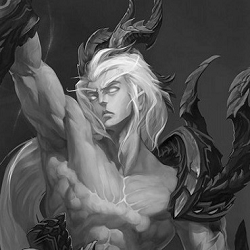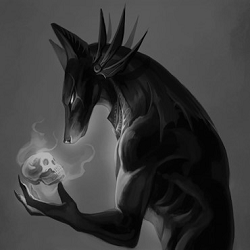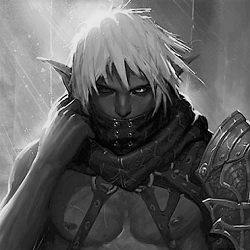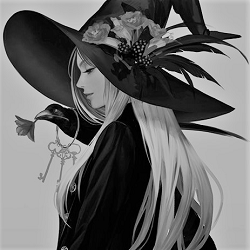 Have fun.
P.S. An obligatory disclaimer: This pack is for personal non-commercial use only. I do not claim rights to any of the images used in it. If you happen to be the artist of one of the images and want your drawing taken off the pack, please contact me via itch.io and I will remove it.