Hello everyone! Elijah Cohen here, I do my work under Daniel Kole Productions... I have begun creating a new series of Pixel-art starship fleets...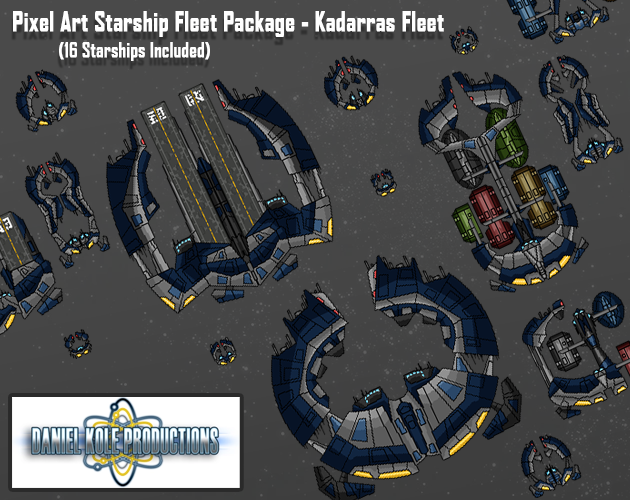 What do you guys think? This is my first journey into the realm of pixel art, so it's been a journey of discovery for sure! Would love some ideas for future fleets and such, anything anyone would like to see? I love sci fi and space games.
Thanks for your time!