After launching the game, this start menu is showing: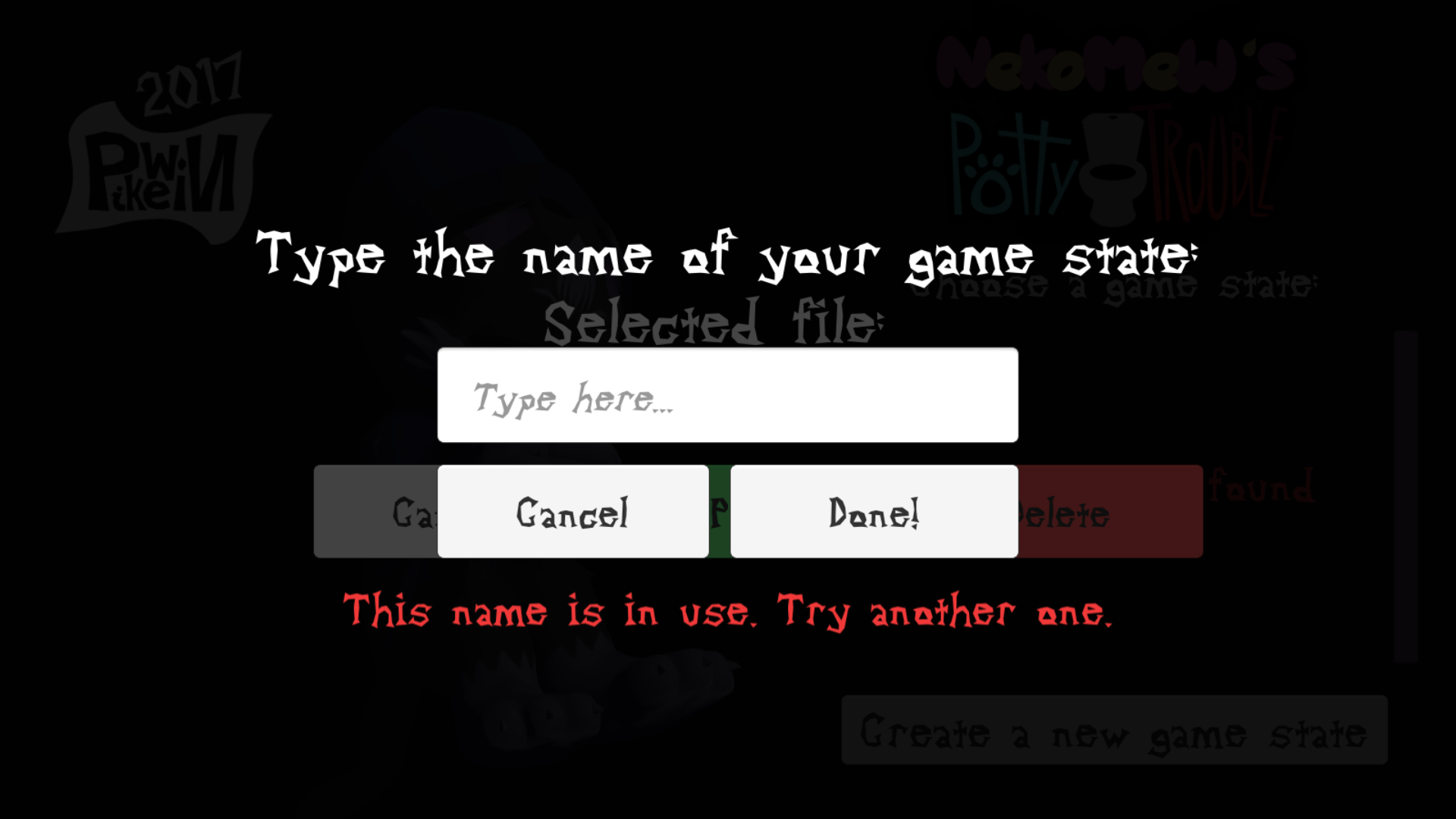 Howerver, whatever is typed on the text box, the "Done!" button become greyed and the Cancel button don't do anything.
Moreover, there are another menu, overlapped by the fist, with "Game", "Play", "Delete" and "Create a new game state" buttons that can't be used.
Does anyone know how to solve this problem ?
Thak you kindly for your help.