Hi Hayden,
I agree! A tutorial would help very much and it will come in the future implementations (I've already added it to the list). For now, I have created an anatomy guide for the game to help you get used to all the elements of the game.
For playing the game, all you would want to do is use your (F) Thumpers with your keyboard keys [Z, X, Space] to keep (A)The Ball as far away from the (B) Core as possible so that you can survive longer. By surviving longer, you increase the chance that The Ball hits (D) the Purple Boxes which increases your score, represented by (E) Explosive Yield Score. If The Ball does touch the Core, you will lose life, represented by (C) Atomic Stability, which if it reaches zero, the game ends. Good luck and I hope this helps!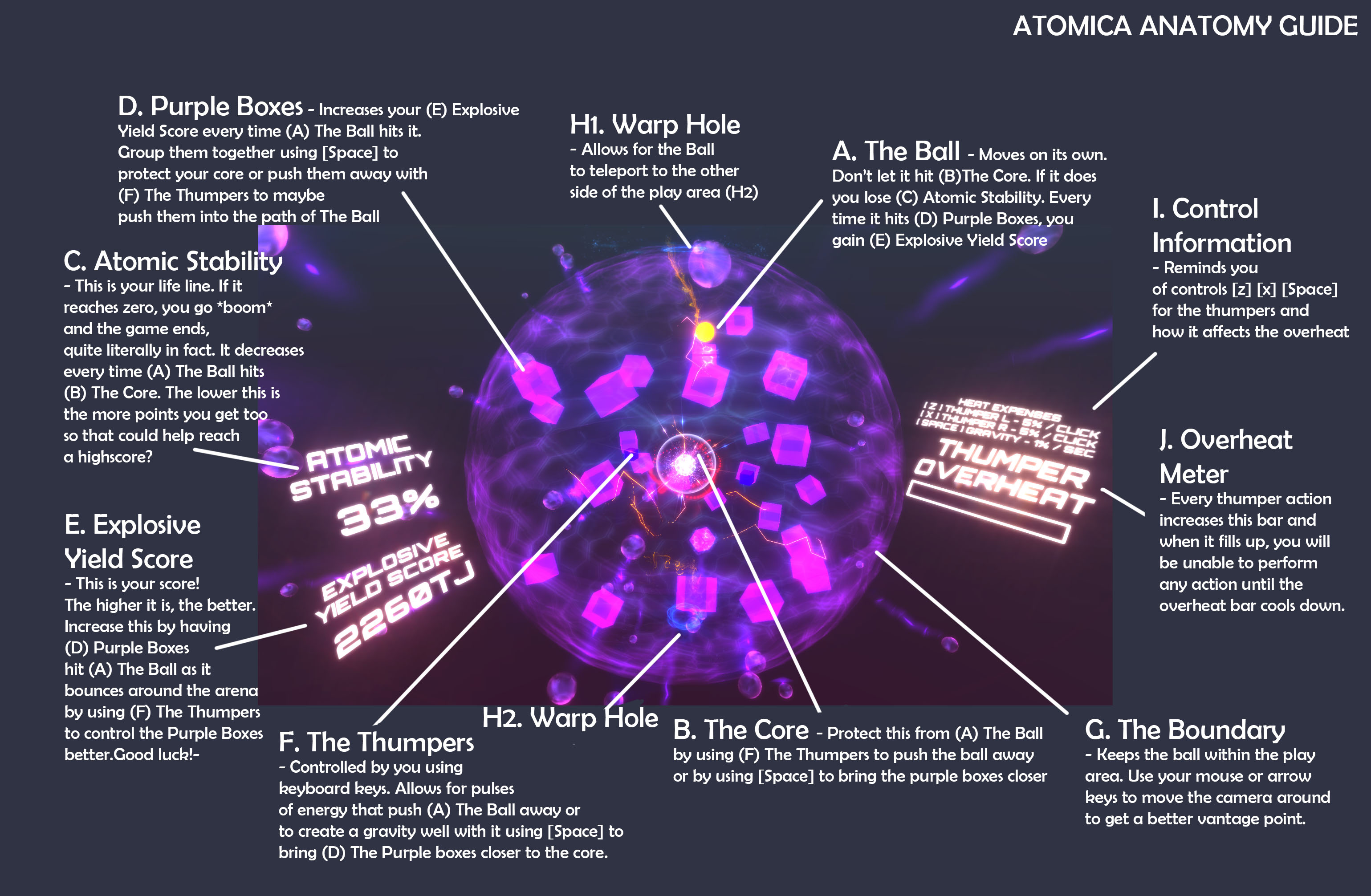 Log in to reply
Join the discussion. Log in or create a free itch.io account to continue.