Claylike experience, spelllike mood.
I've been having a hard time entering a creative space with people as the subject matter, so my The Man is a climate-monitoring satalite and my Stag is a comet.
The Satelite and the Comet
The story started with the satalite noticing a new pixel on it's image sensor in line with when a comet of the system should come into view. And the story ended with the comet disappearing over the horizon as it crashes into the ocean on the opposite side of the satalite's planet.
Each card took me about 2-5 minutes of exploration and taking notes and marking locations and hashing tags (there's a lot of moving parts!). Counting them up, I went through 28 cards. I played about 5 cards a session for 6 sessions at about 30 minutes a session.
I'm between machines, so I played with some dice instead of another player. I rolled a d8 and a d6 to choose between the 16 interpretations of the drawn card and stopped using the d8 during phase 3's 6 interpretations. To pick which deck to draw from, I rolled d10, drawing left if even and right if odd.
thinks
I like how I can come back to the game in between cooking and phone calls and writing. A jigsaw puzzle has the same effect as what I feel with this game.
I made a card out of the card interpretations and set it in the bottom of my sheet for a quick reference for myself as referencing the game on mobile was not as easy to manage, for me.
The game on regular occasion twisted the story into directions I would not have taken it were I writing on my own. The way the comet could mold it's own shape and how catch fire and how it lost its ability to shapeshift and how it split in two were all surprises for me and made space for a special thing to appear in my life
Bye
Let a special things appear in your life – back this game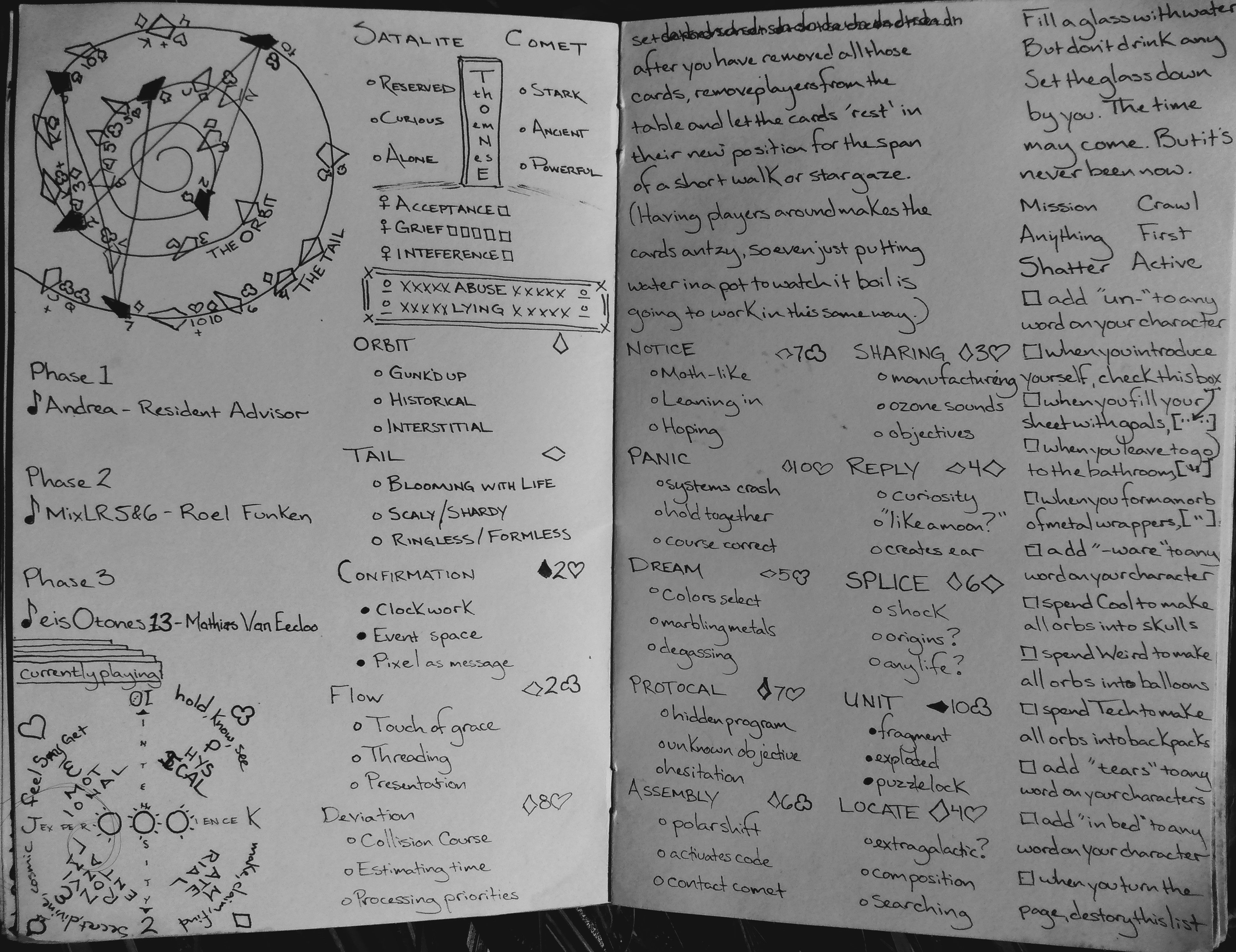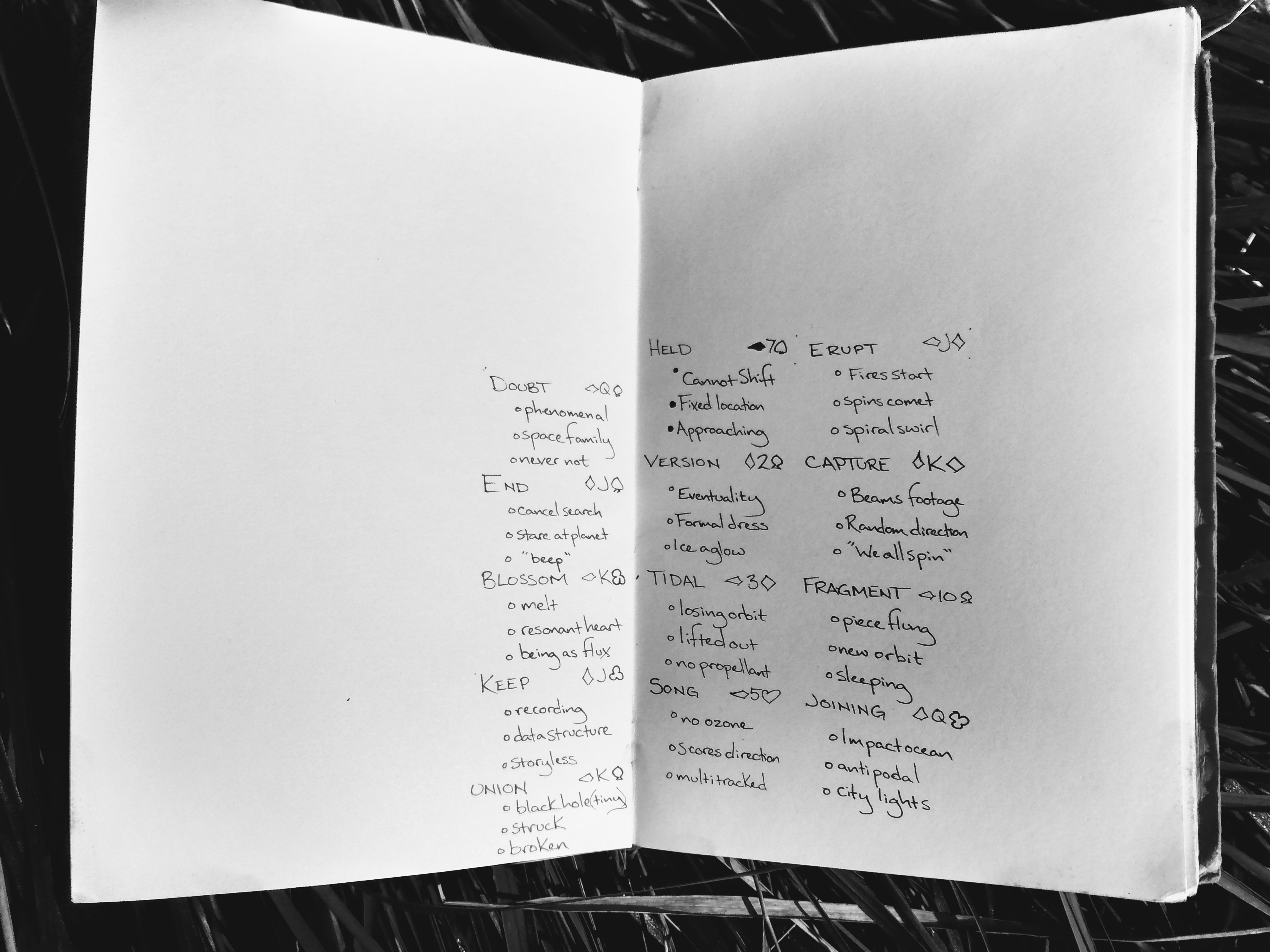 ---
version played: 021821