This sale ended
2022-07-07T17:00:00Z
.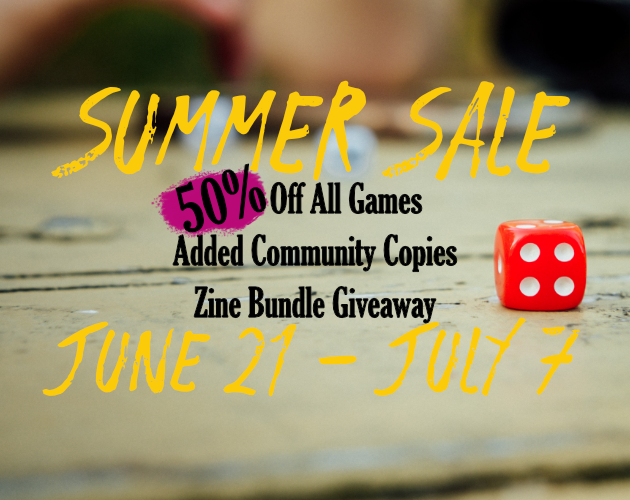 In honor of itch.io's Summer Sale, as well as Free RPG Day on June 25th, Not Writing Games is having a huge sale, a giveaway, and a new game launch!
50% off all my games on itch.io!
25 added free community copies for each title! Don't have the funds for these games, don't worry! Grab a community copy for free! Each purchase adds another community copy to the pool.
A special giveaway! Everyone who buys a game during this sale, or signs up for a monthly membership on either my Patreon or Ko-Fi is entered into a draw to win a zine bundle including:
External Containment Bureau
MERGER
Dungeon Local 001
The draw will happen after the sale concludes, and the winner will be contacted via email. Ships anywhere in the world!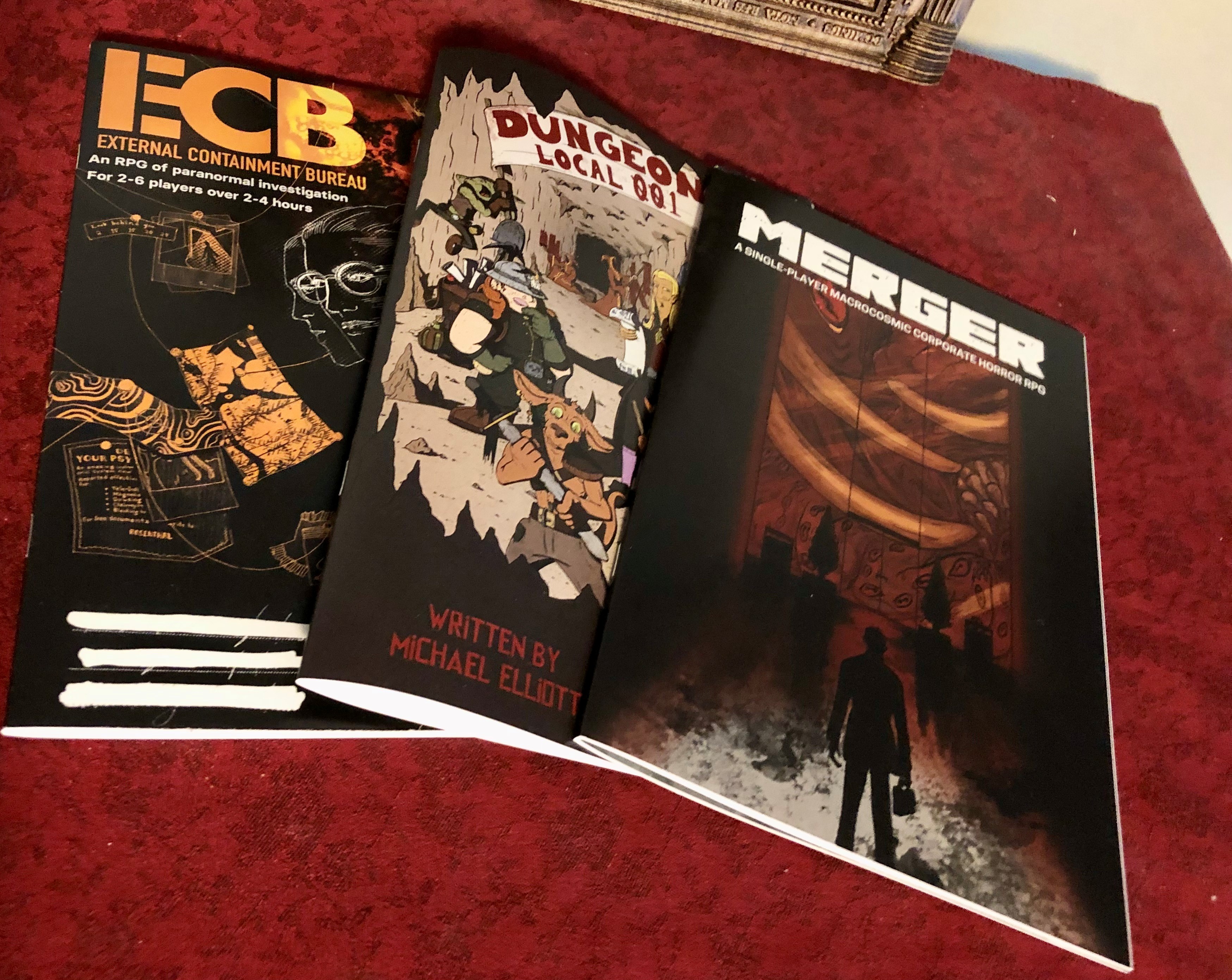 Look at 'em! They could be yours!
Also check out the TTRPG Picnic Bundle! You can grab my supplement "Plants Both Monstrous & Useful" and several other outdoor/summer games!
If you're interested in my games and can't afford the sticker price, the cheapest way to get them is through my Patreon or Ko-Fi. All monthly subscribers get digital copies of my games, exclusive access to prototypes, and more for as little as $1 a month (or more)!
Sale photo by Tim Foster on Unsplash