Creator of
Recent community posts
Make and share your levels!
Came upon a cool level in Endless mode? Share it here!
Making levels
You can also make your own levels by editing the URL. For example, the URL
will make the following level: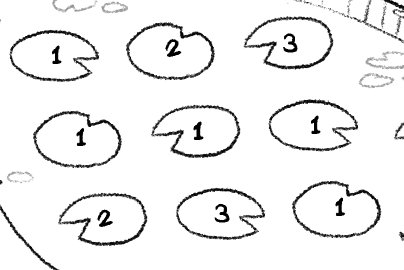 And here are some special cases:
0 = A locked lily
4 = A 1-lily with x2
5 = A 2-lily with x2
6 = A 3-lily with x2
Note that every level generated by the game has a solution, but when you make your own level this can't be guaranteed.
Happy sharing!