Upgraded Wiener Entertainment
Creator of
Recent community posts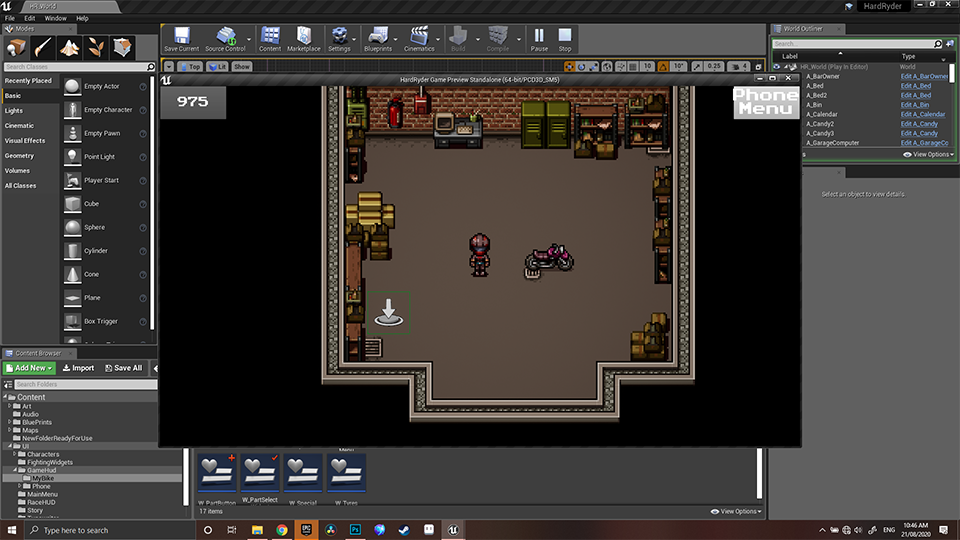 Ok... So where am i at in words of Progress and how long till you can finally get your hands on it.

well before creating this page i was actually quite far in developing as far as all the mechanics and systems that are required for this game.
I'm finishing off the Racing and Bike modification section of the mechanics currently and should have that done come the end of August.
once that is finished i will start building out Day 01 (basically the Tutorial) of the game. once this is finished i will probably release Day 01 as a Demo. 1: So people can have a look and 2: i can start getting some feed back. there won't be full story arc's yet. not in day 01 alone but you will be able to start seeing some of the story's that will flow on over the month the game is in.

so with that all said and done, your probably wondering when you can expect the DEMO.
i'm not going to give you an exact date yet but let me just say that it will be this year (2020)

Once all the mechanics and systems are finished progress on the story will move a lot quicker.

Thanks for reading.
i'm always floating around so feel free to ask any questions and i'll respond as quickly as i can.
This Game is under active development however i am not a full time developer so please know that i'm working on this as quickly as i can. I do have a full time job and life so i don't always get as much time as i would like to invest in this. i promise to keep you all up to date with progress reports and updates once a week or at very least every fortnight.

I'd Love to here from you. so feel free to ask any questions or give me idea's and feed back. it'll will go along way to helping me with motivation and focus on this project.