Very Nice tool!

I suggest some improvements if possible:
It will be wonderfull if we can edit items to add details / explainations on it . (for example in the empty area under the logo), and attach files or images.
It will be great too to have the possibility to add sub items.
And to be perfect, it will be cool to add a name(for example when an other person work on an item)
I'm a small studio manager and there's no easy task tool and Tape looks really nice, if you can add those stuff it will be the perfect tool!
I attach an quick photoshop example of what i suggest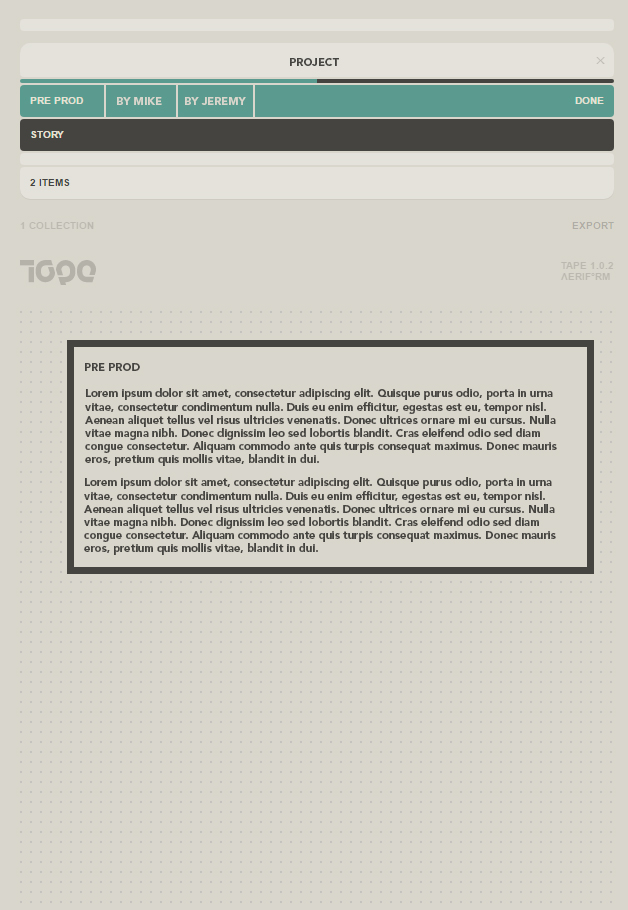 Thanks a lot for your work.