Creator of
Recent community posts
Did you perchance try looking straight up? That riddle gets everybody. I need to work on it.
I was curious what would happen if I reached a max int value, but the game finally stopped counting at a curious number.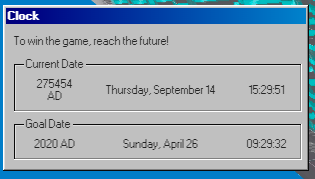 Then I went to leave a comment, so I had to log in, and the game started again, at an earlier date - until it froze again at this one: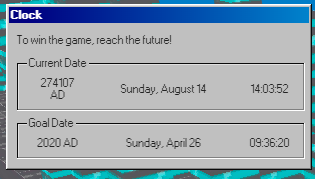 WHAT HAPPENS IN THE FUTURE AND HOW IS THIS GAME AFFECTING IT???