I wanted to look under the lava to see if I could see find diamonds like in Minecraft, but...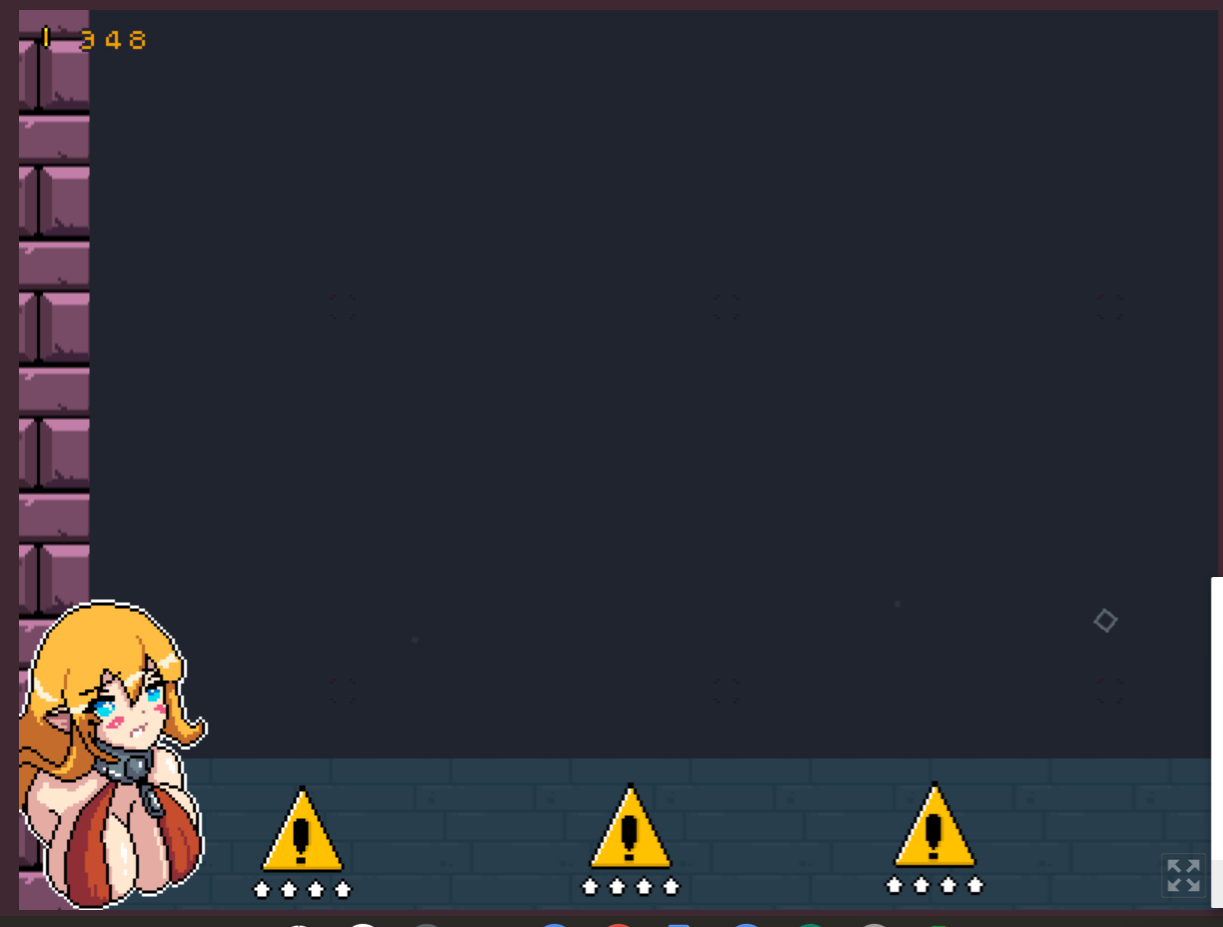 \/ Exit glitch \/
I was trying to play as a different character it the beginning but the game wouldn't let me. ;(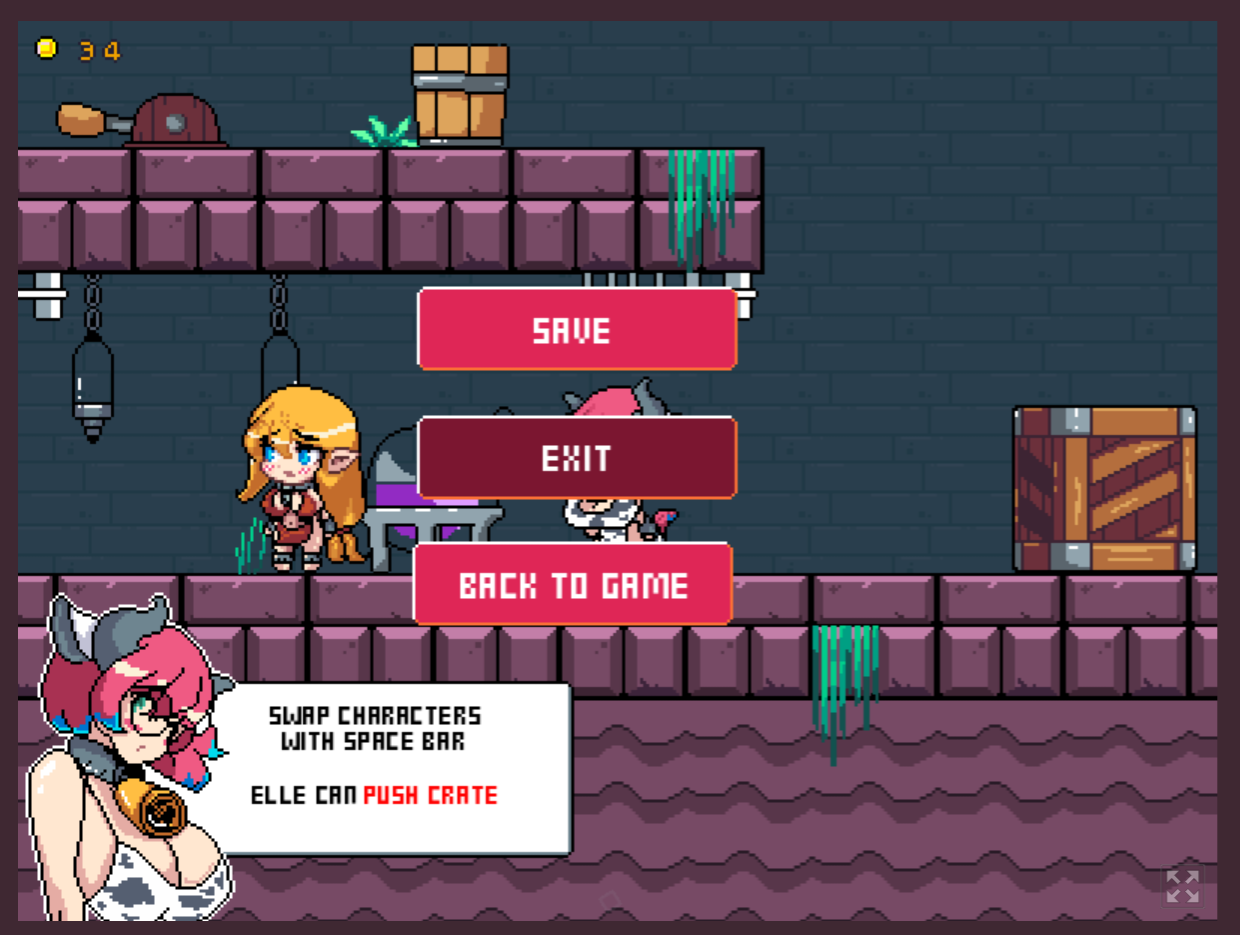 If play as Elle or Violette, then click the Exit button and click Play in the main menu.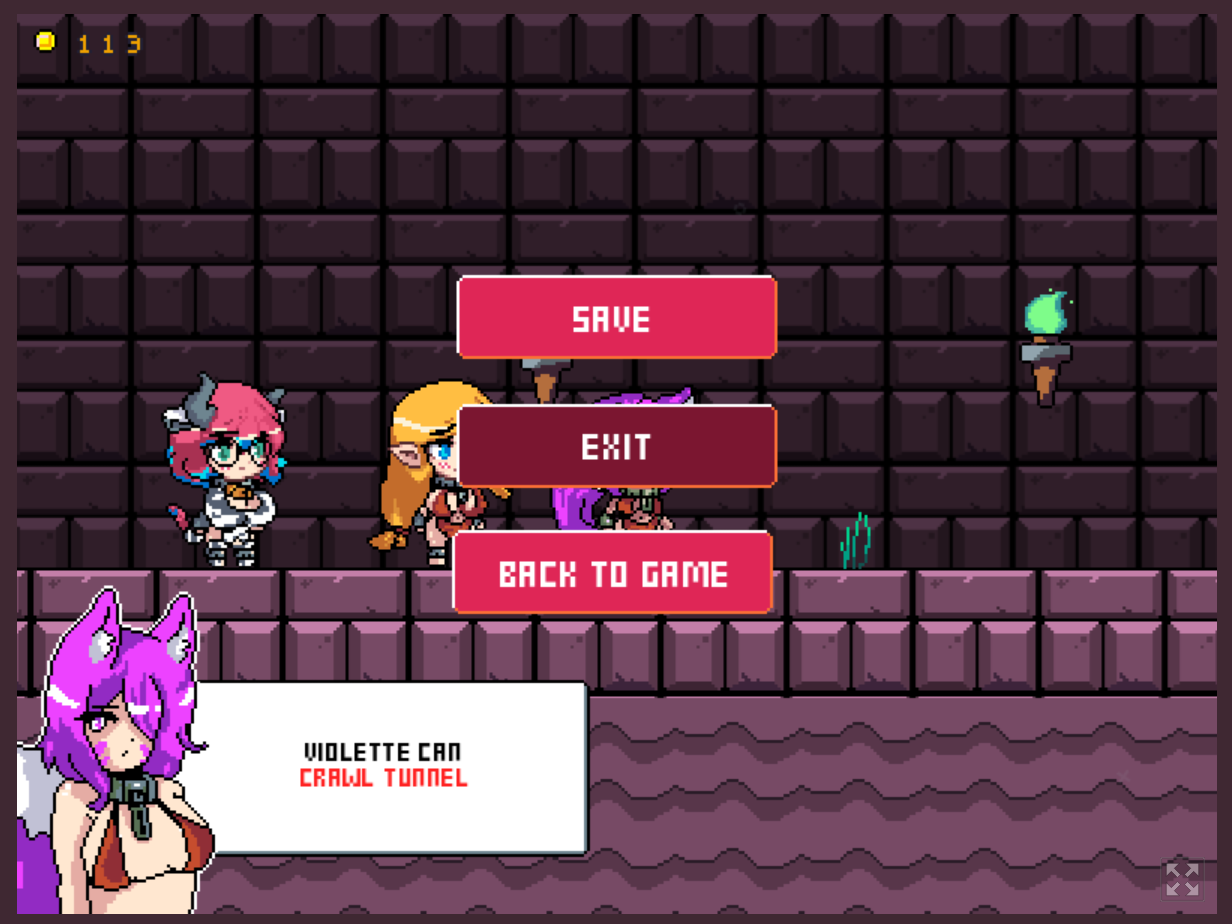 You can have the others give you advice in the beginning, but can not move.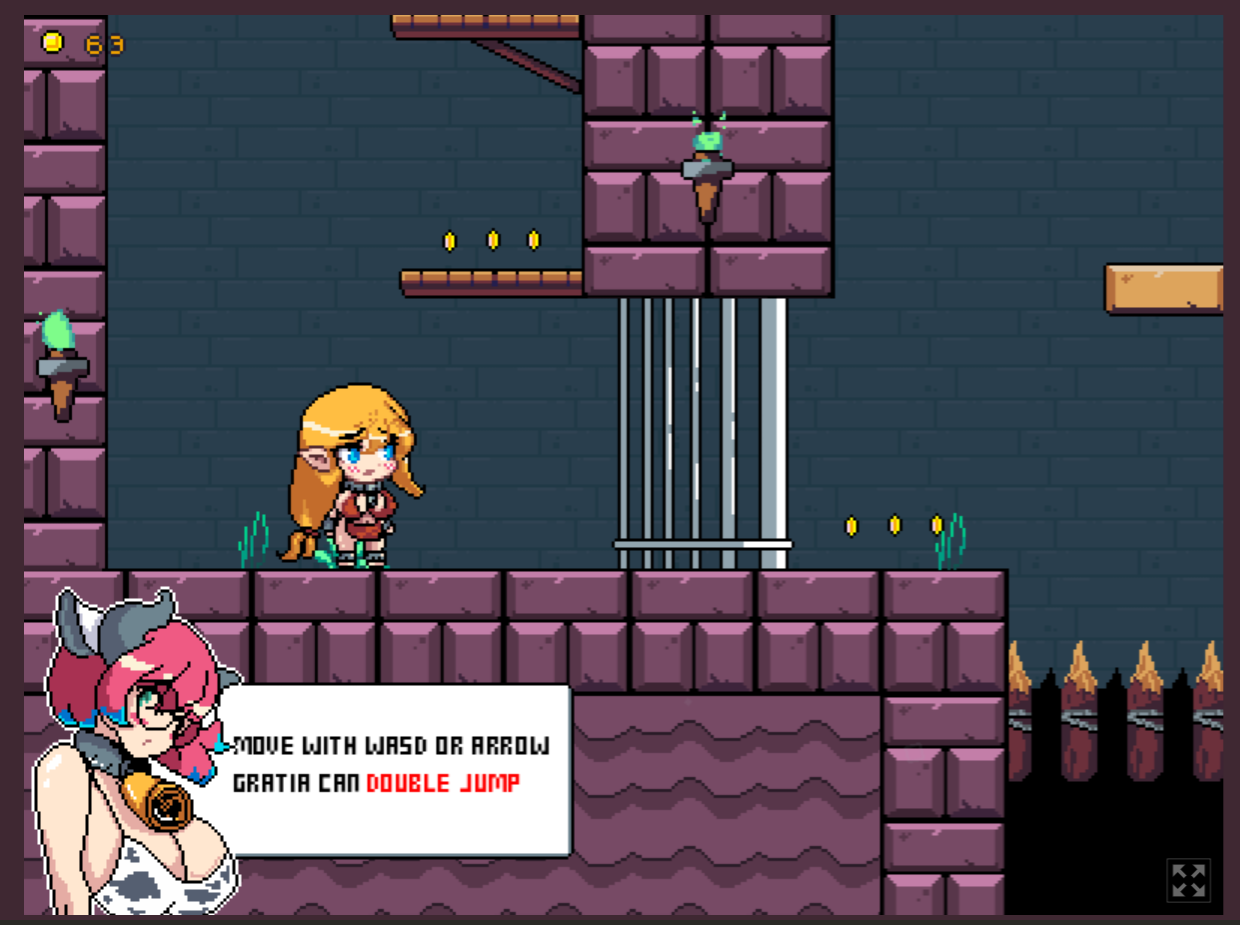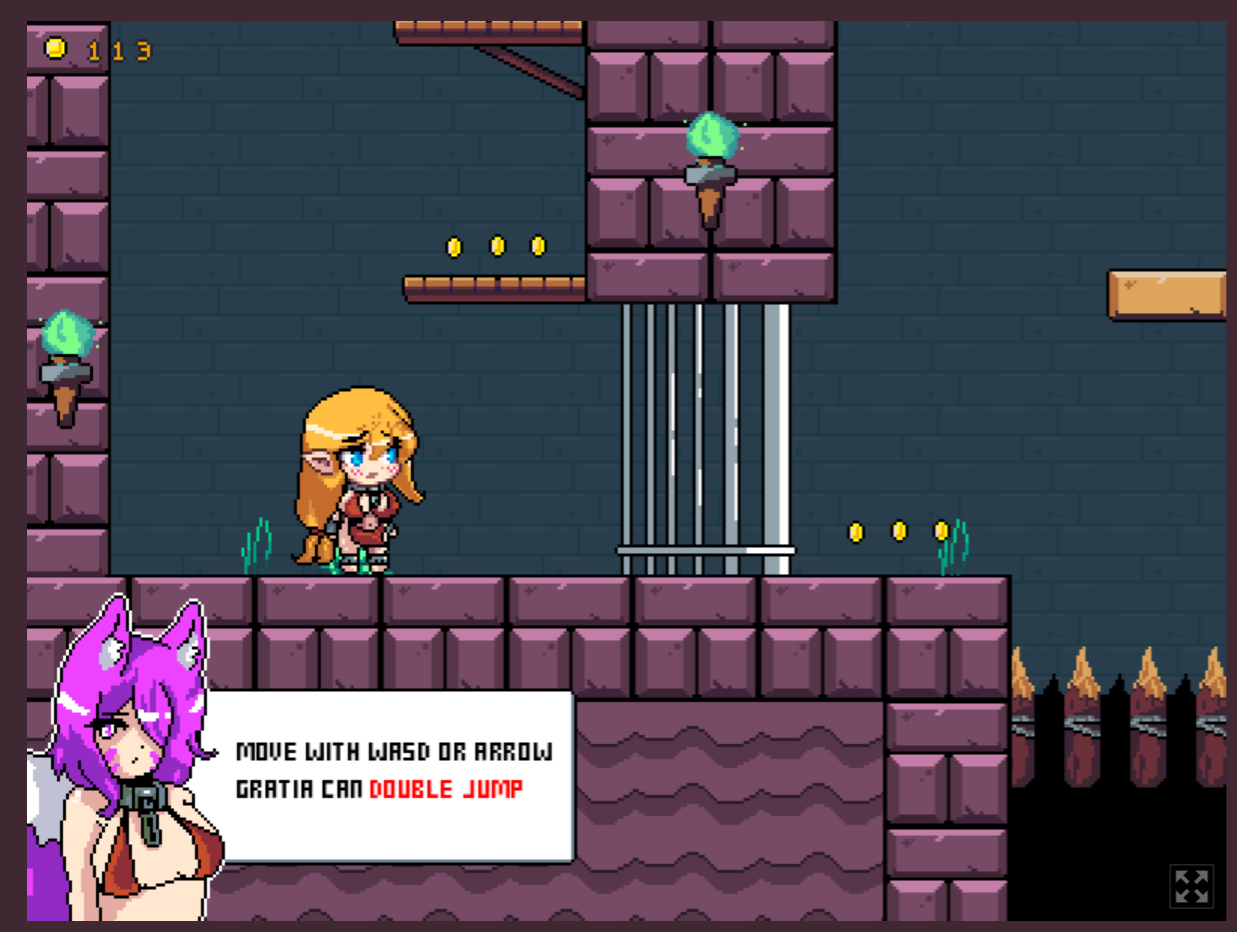 I hope this helps with the bugs. :)