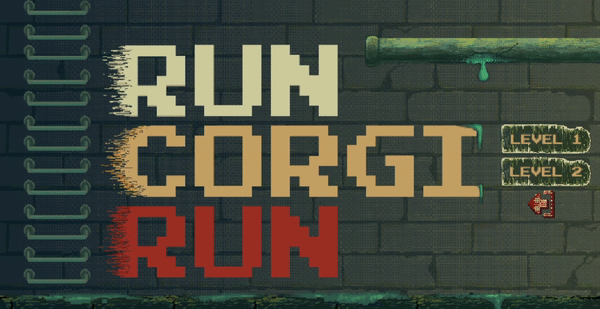 You come across an ATM that gives you the exact amount of money you need to survive for the day, how you spend it is your choice. Today you are given $10 million.
Honestly, it was rather difficult for me to think of a good was to put it in game. So I turned to something I have been doing for a while - make it into a corgi game. I thought that instead of a person dealing with money, I change it to corgi trying to collect back all the meat that were stolen from the neon-punk corgi.
I wish I spent more time in making more particle systems and effects for the tiles. I had the most trouble in making the visual style look good on the game. It took me around 5 different versions of the visual style to the final version. Which is why I was a little behind on creating animations and play around with sfx. I least enjoyed redrawing all animations for after every major or minor visual style change. At one point I gave up on redrawing until I was satisfied with the visual style.