Recent community posts
As you can see here, there is a significant misalignment with the stars, creating particularily grotesque holes. This problem is excacerbated with more stars.
Thanks for fixing this bug.
This isn't salient, but could you add an "United States" map?
Specifications:
(64-bit Windows 10)
(Beta, 64-Bit Galimulator)
(NVIDIA GEFORCE GTX 660M)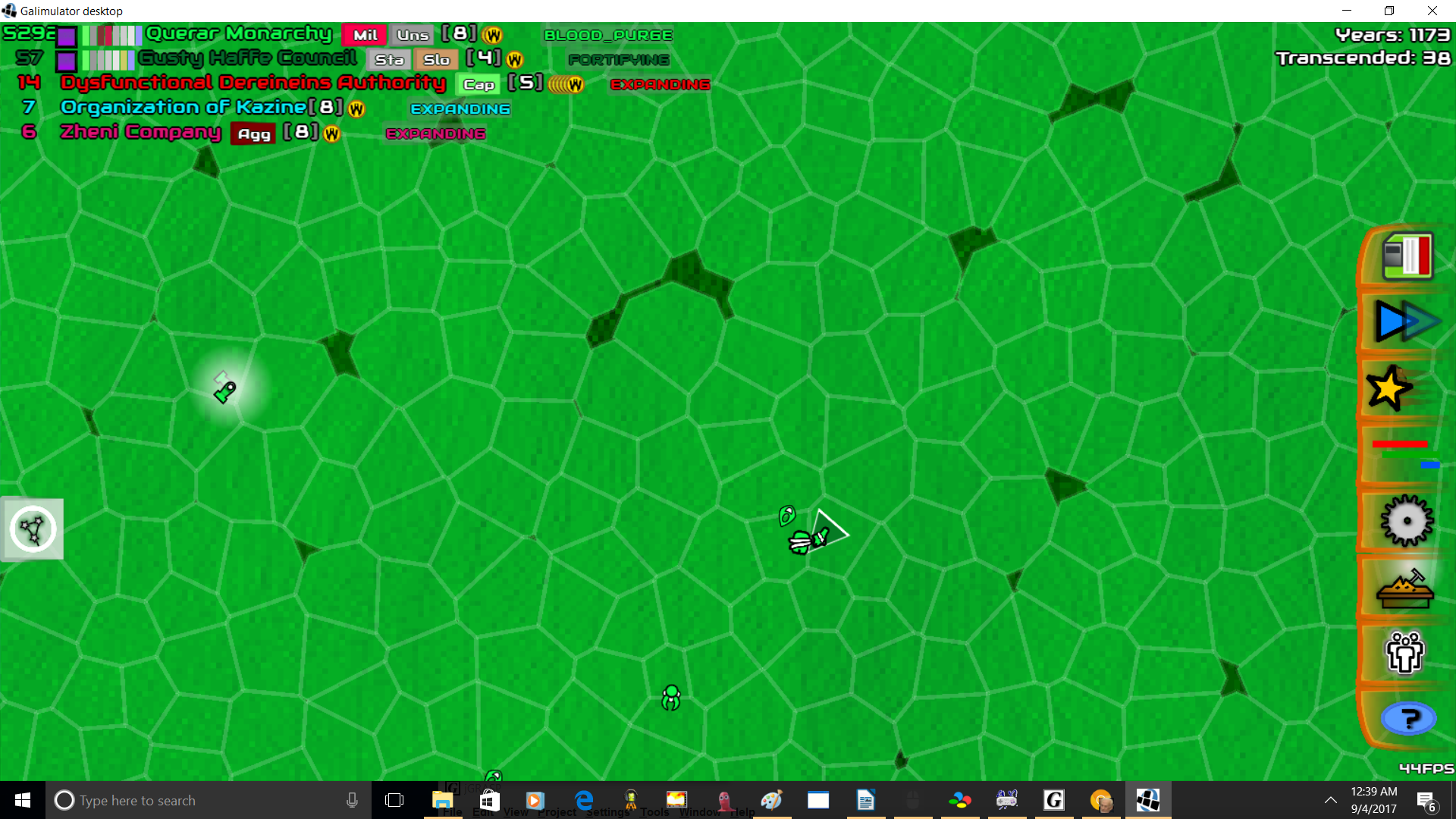 While I was interested in this novel game, the cheerful and sanguine aesthetics made this game extremely enthralling and pushed me over the edge to download this.