I am enjoying my time with GridlessDB so far. However, I feel like there are a couple of things which others already have mentioned to some extent that would make the tool even better.
- For Custom Property Types, being able to add an array as a part of the property type would be very helpful. Currently custom properties feel very limited in scope, but I belive it can be expanded upon greatly with the ability to have an array.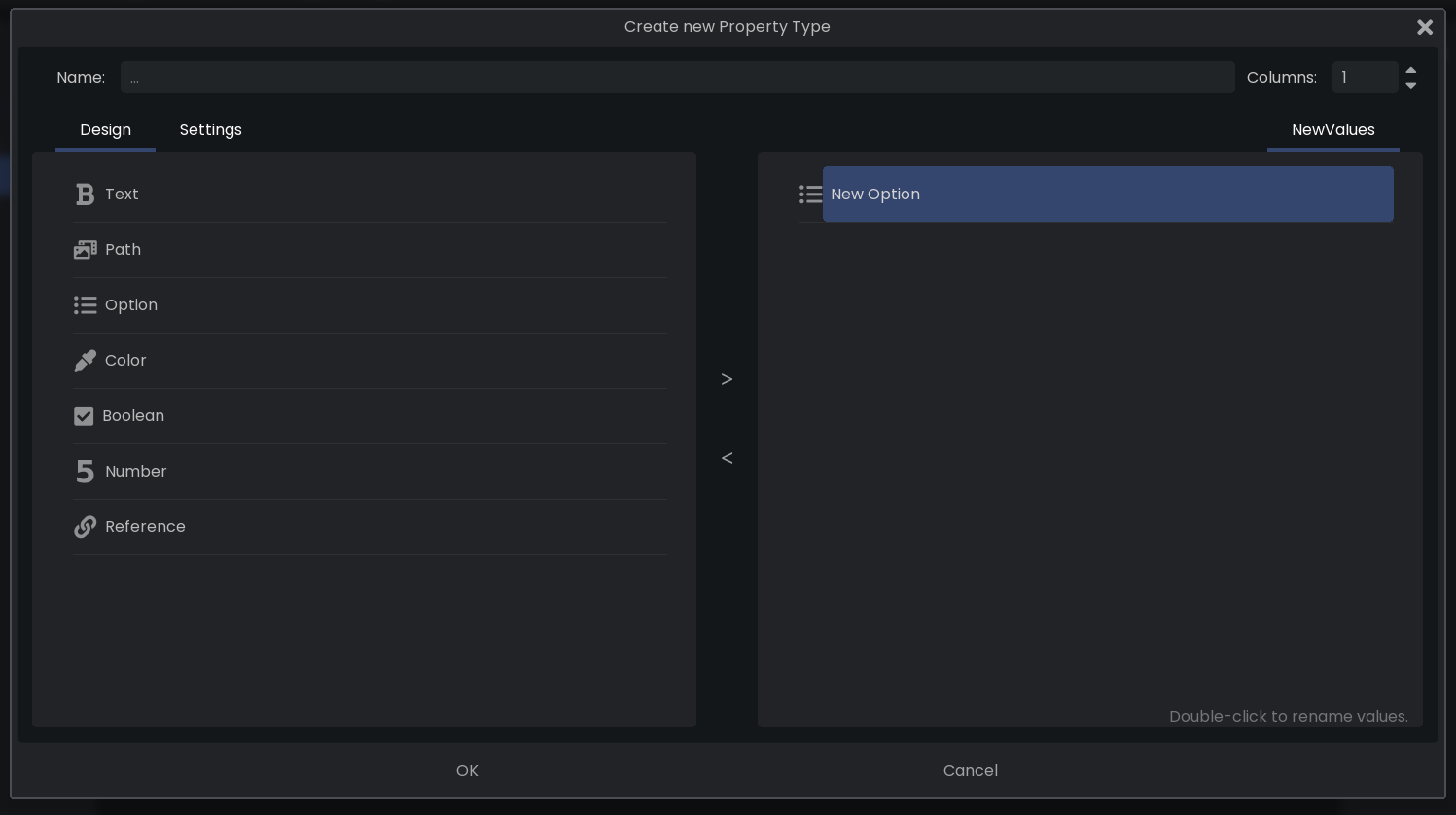 - Reordering options is a much needed QoL improvement. Currently, to change the order of options in a list you have to delete all and re-add in the order that you want. Ahead of time it is difficult to know exactly what options you need so being able to reorder them would be great.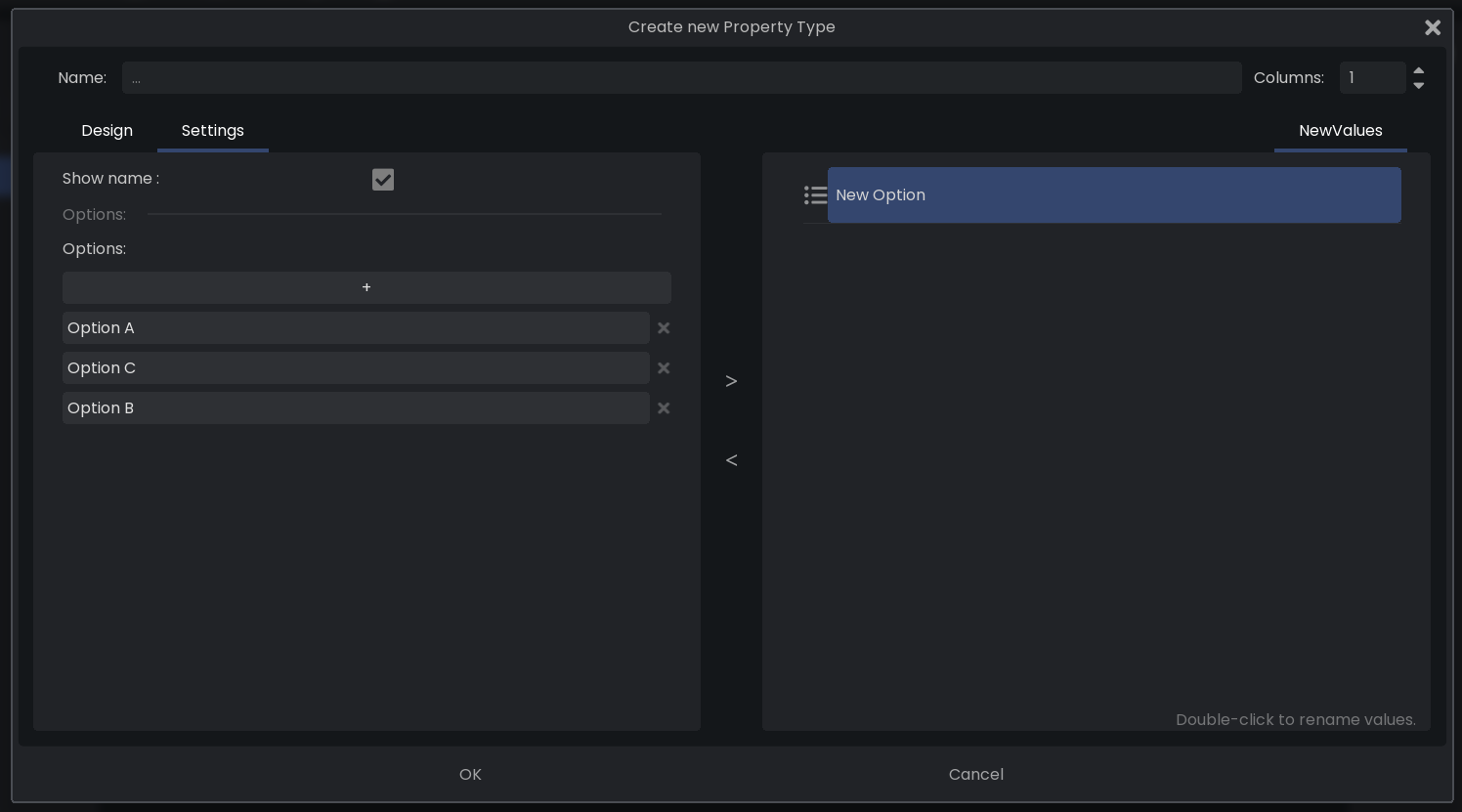 I hope this tool is supported into the future and that we will be able to see new features added over time. Especially QoL improvements.