A member registered Apr 20, 2017
Recent community posts
I tried it. Pressing M does this: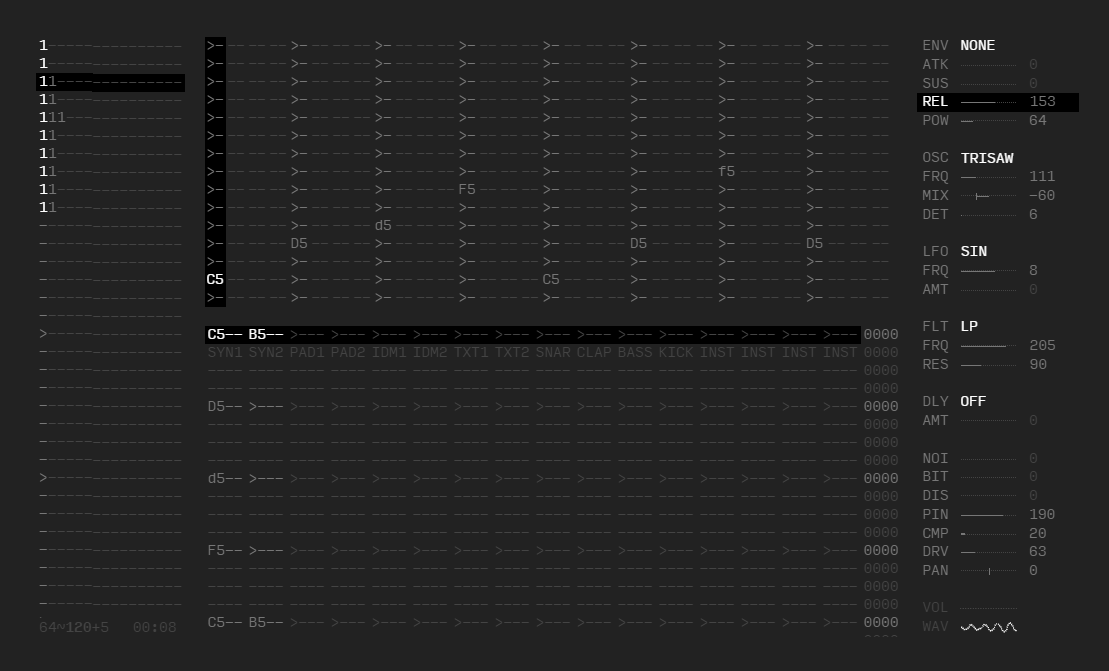 Pressing it again returns it to the same position with the top cut-off.
Wow so fast! That fixed that issue, but I'm now noticing the topmost line of the pattern editor is cutoff.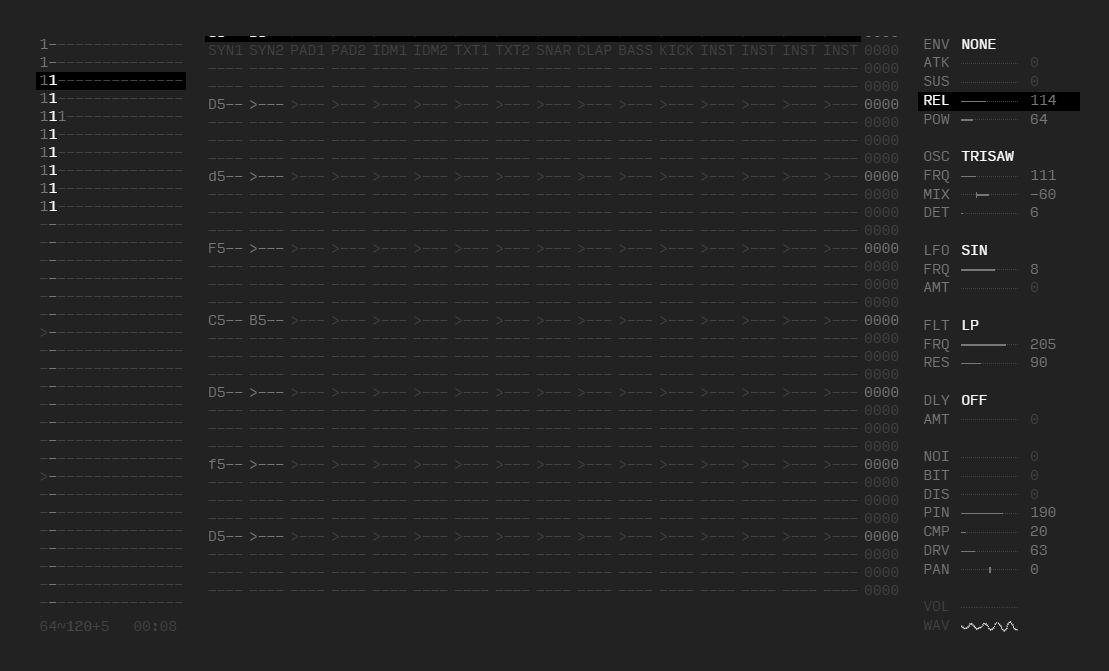 Hey there,
Tried out Marabu but had a small bug.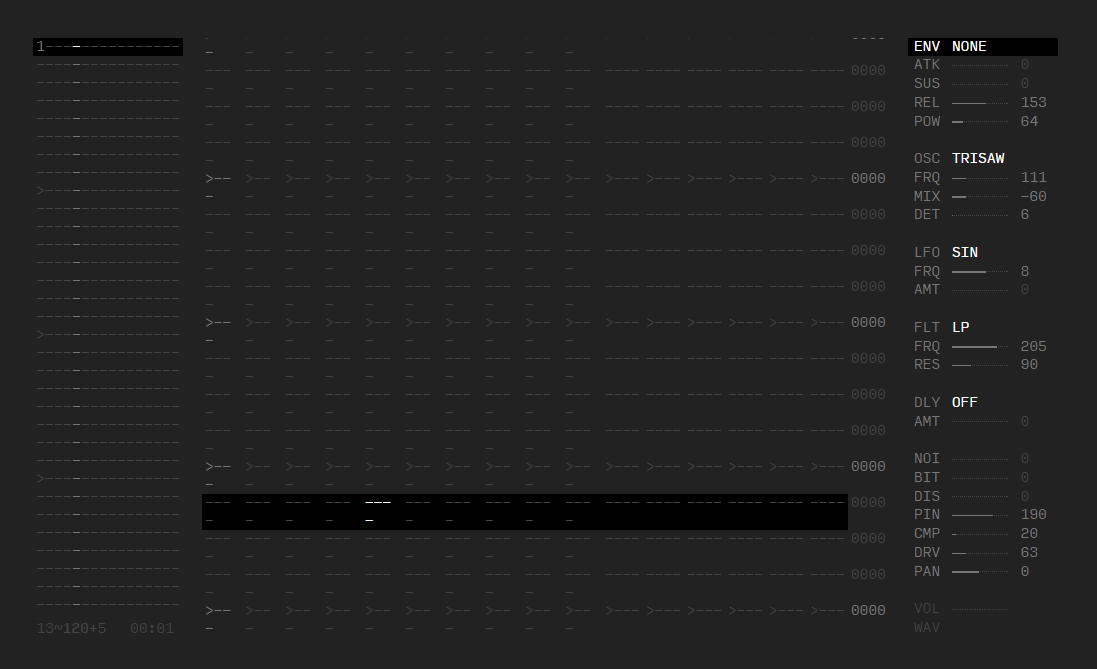 You can see, the pattern editor columns are not displaying properly. It looked like this even after closing and restarting, and after re-downloading the program. It seemed to be functioning normally, it was just displaying weirdly. This is on windows 10, if that helps.
Thank you, I like your work!