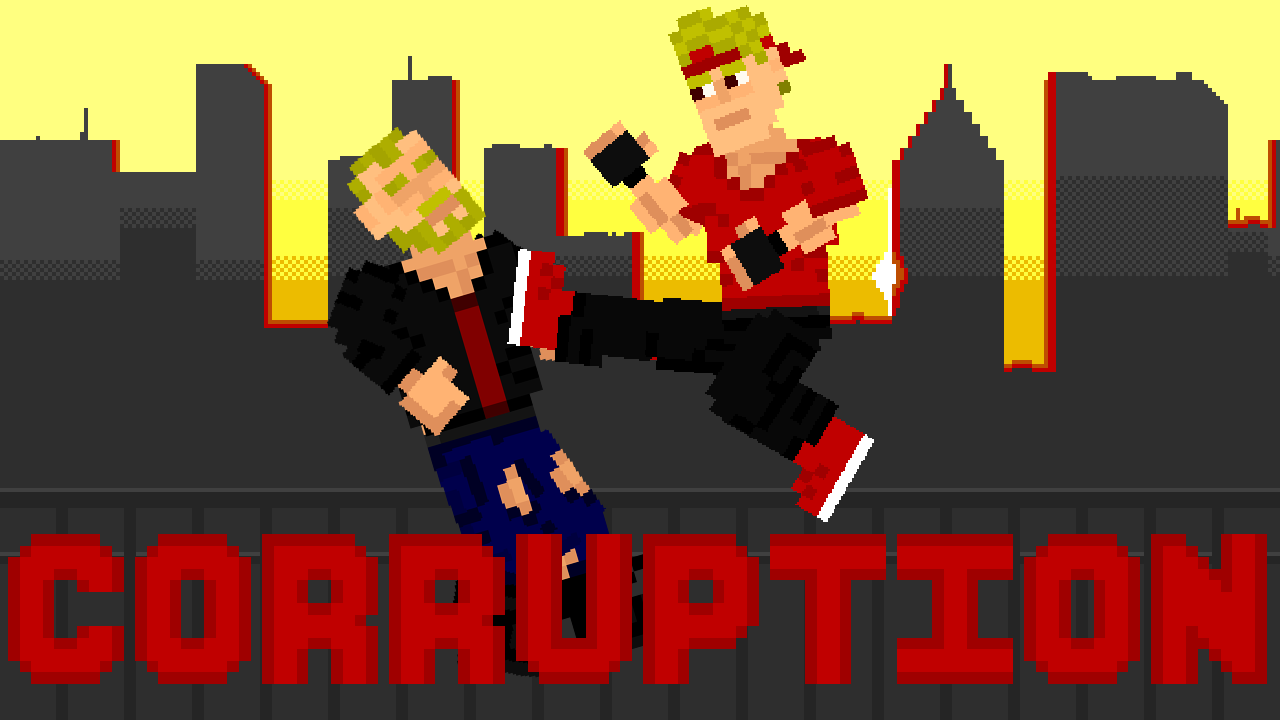 Hello everybody, the demo of CORRUPTION is available
GAME DESCRIPTION
Jason Fury and his gang have corrupted the city.
Even the cops works for him !
This city is rotten, it's time for action
Help two brothers who want to stop the corruption.
This beat'em all will remind you the hours you spent on arcade games.
You will need to have so much skill to succeed !
GAME FEATURES
-Local multiplayers
-10 enemy types
-6 different levels
-5 weapons
-Pixel art graphic style
-A lot of clichés !
I hope you'll like the game, give me your feedbacks,
Good game.
link: https://2badgames.itch.io/corruption