Recent community posts
I am using Windows 10. I am using the latest version of Pixel FX Designer (1.1.5.3). The crash occurs after double clicking on a .ppd file from the load menu in the top-left corner. Here's an image showing the log that appears when the program crashes: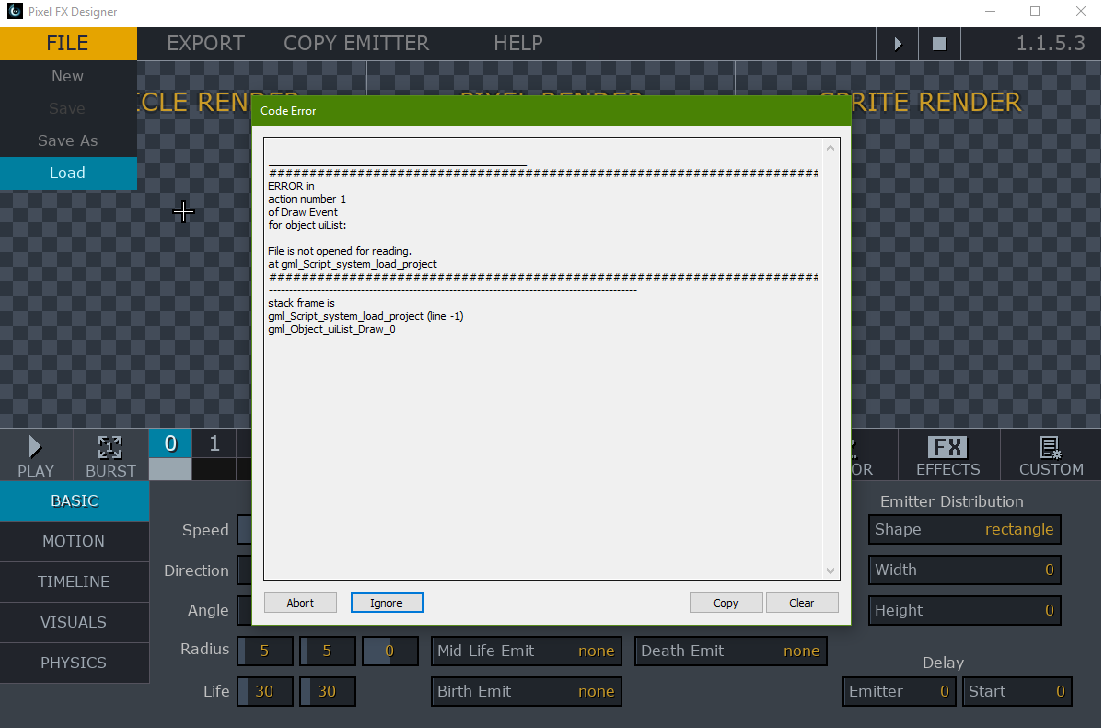 For some reason the program crashes when I try to "load" a saved ".ppd"file. I have tried to put the ppd file in different locations, but nothing changes. This also means I can't load any of the examples...