Wow dout.. Impressive for sure!
I agree, the game timer doesn't need to be any longer, though it would be cool.
Also... Gotta agree with just about everything here. I found that starting near a mechanized, earth like jungle worked better than the robot scavenging to harvest water planets for food, which is pretty solid as well. Getting the happiness boost is big but some combos are better for $, and early income is king.
While I have a host of wins on tough and challenging that are above 10K at this point, I would love this game to get an update! Again correct on challenging being more fun. I saw a good score on challenging so I started giving it a try. My initial efforts on challenging didn't work out as well as tough, but now that I have an better idea of what does what, the extra $ early on makes it much better.
This was yesterday.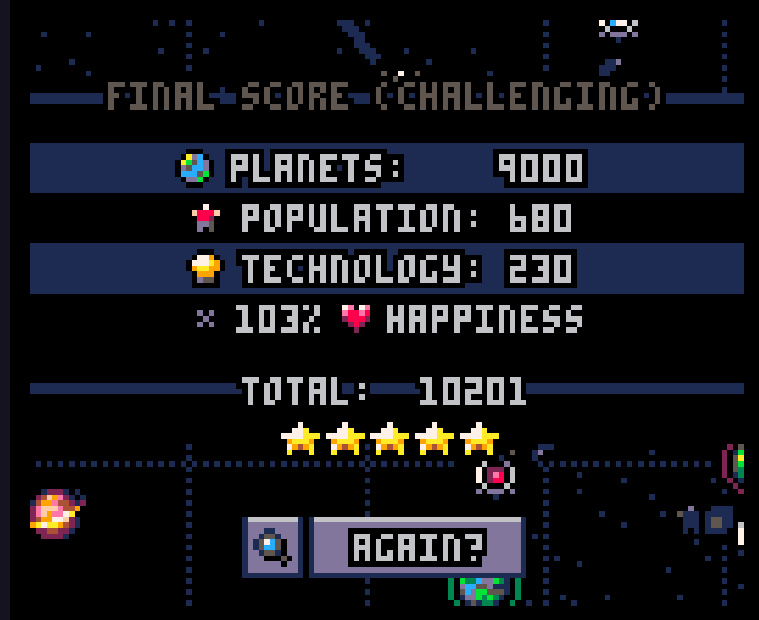 Massive trade networks have been a staple of my gameplay for a while, choosing how to interconnect it has been grand. Infragates rarely help as much as a well crafted highway. I've gotten all the way on tech as well, it appears it is not needed to get a better score if the RNG is on your side for the no red planets scheme . Stars are great for this, but the late game replicator is perfect for doing this exact thing! Collapsing stars to feed tourism planets is the BEST.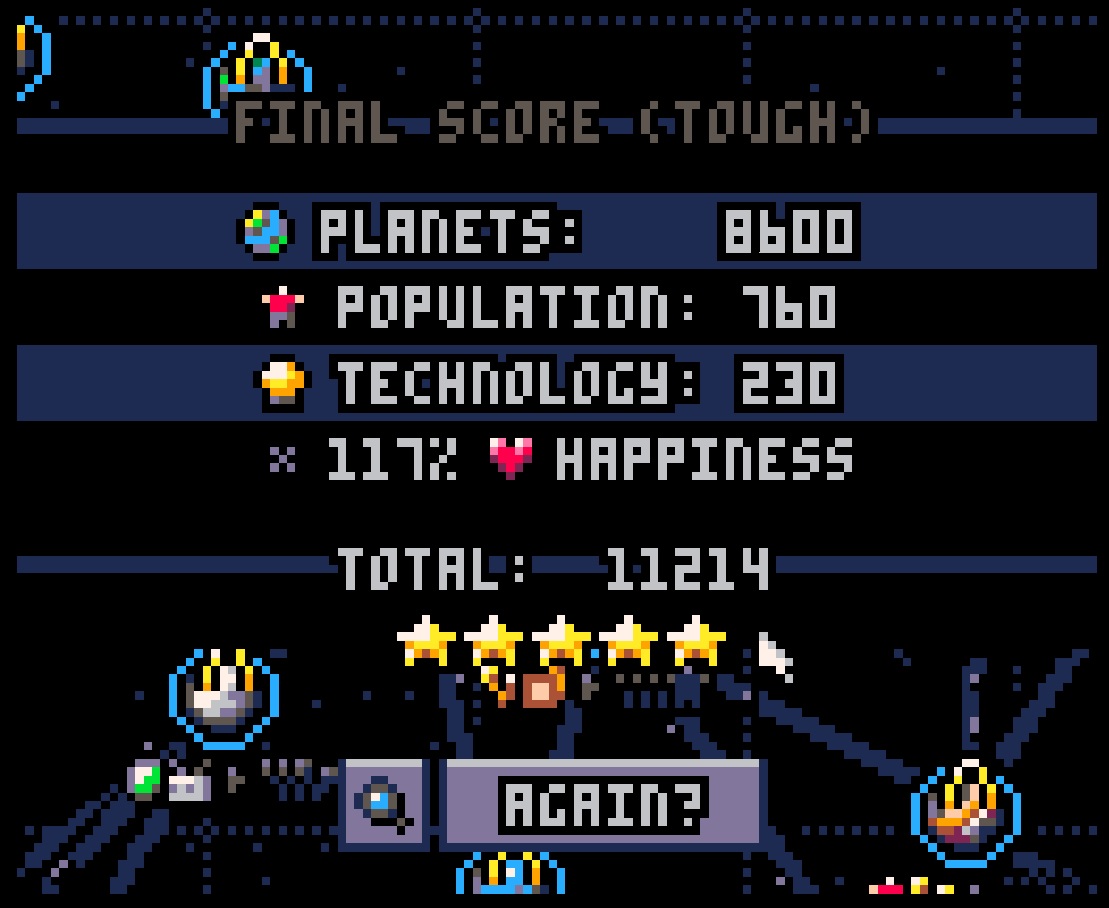 Here's the problem. Some planets or tech will soak up more than they need to output and don't offer more money beyond the planet that is sending it over getting an income increase.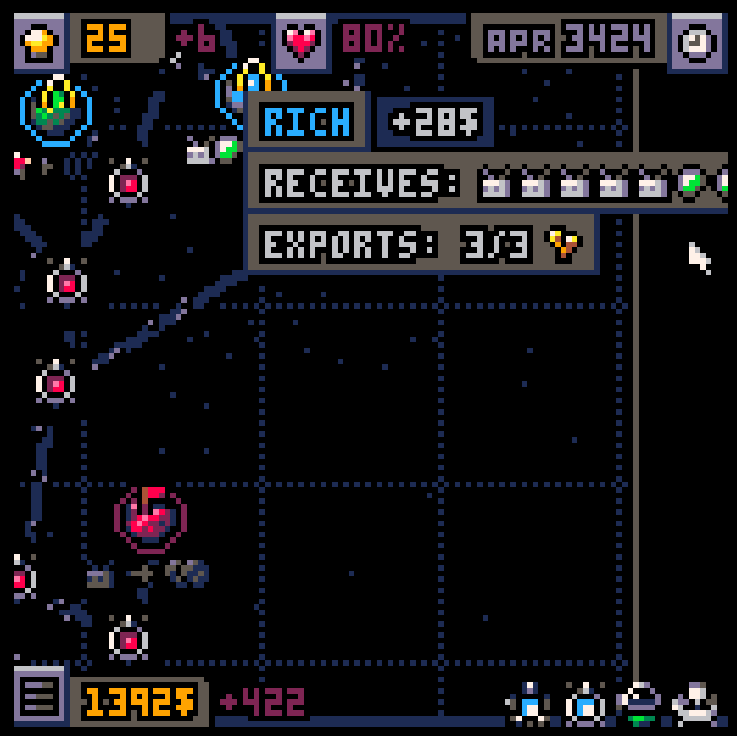 This looks like it might be making more money, but late game the supply of most things, especially robots, food, people, they go to zero permanently because big blue planets soak them before they can help grow the system. Maybe it's the slipgates, but if the system was properly capped, this game would be much more playable. Here's the hard one to swallow: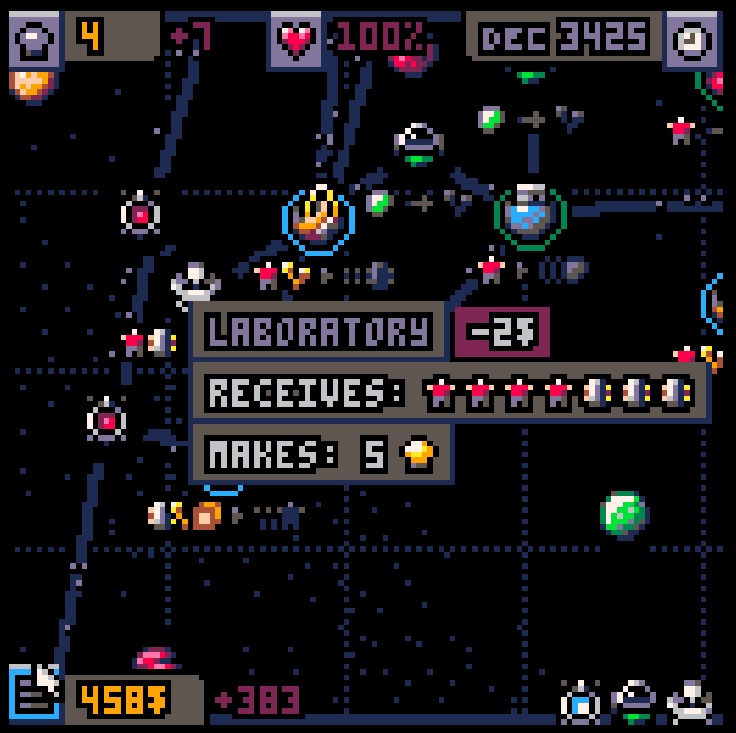 That one was also today. This next one was when I learned about the problem.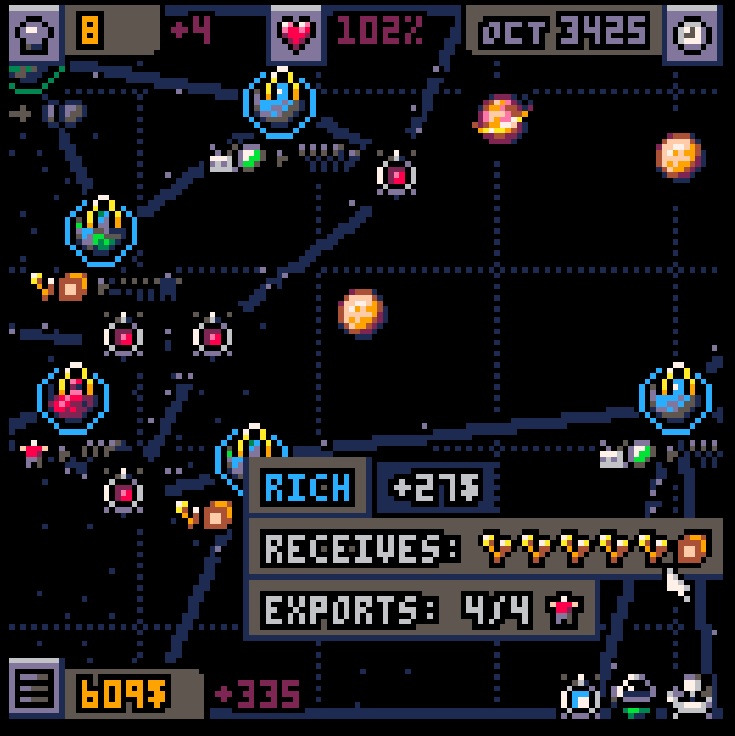 Anyway, cheers!