Very good game, although it is a shame it lacks of music and sound effects. The "pendulum" (aka Bayaq) mechanic feels awesome and is my favorite one, I hope you guys design more levels that require its use.
I like the aesthetics and some of the particle effects. The "final boss" was kind of easy, but I have a fun time exploring the level. The parallax feels weird in some parts, specially in the foreground. And you should make some specific animations when dying in acid and spikes. I don't know if it is a problem with my PC, but when I get hit the animation of the character slows down.
I got kind of stuck in a specifi place in the level (screenshot attached), but I maneged to escape pressing buttons like a loco.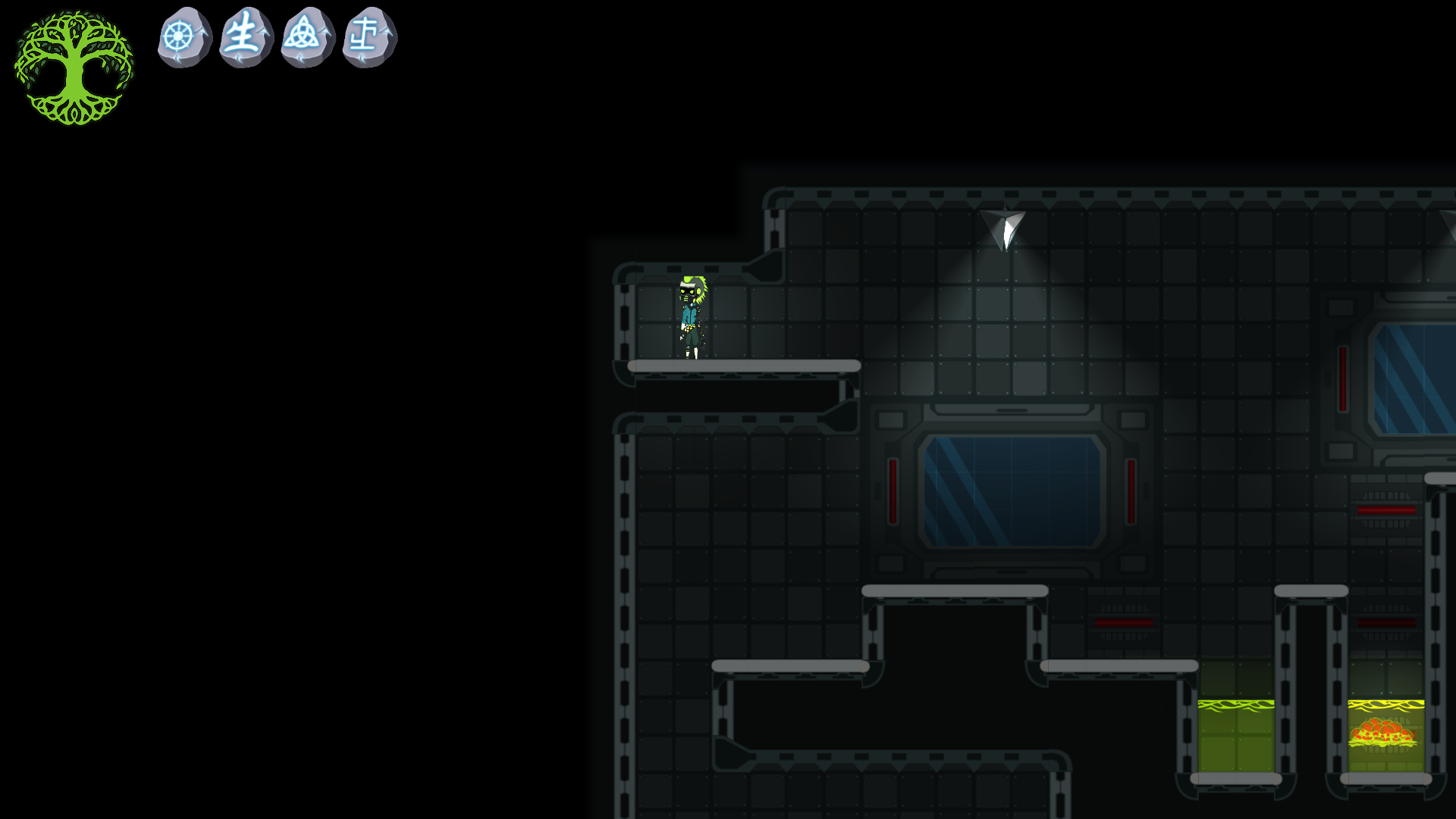 Keep working on this Salom Brothers!