Early Access v0.435
General:
Added Mac OSX build. Download it now!
Content:
NEW weapons – Unicorn head gun
NEW skills – Soul Arrow, Stone Statue, Fire Shield
NEW playable characters – Puck & Slim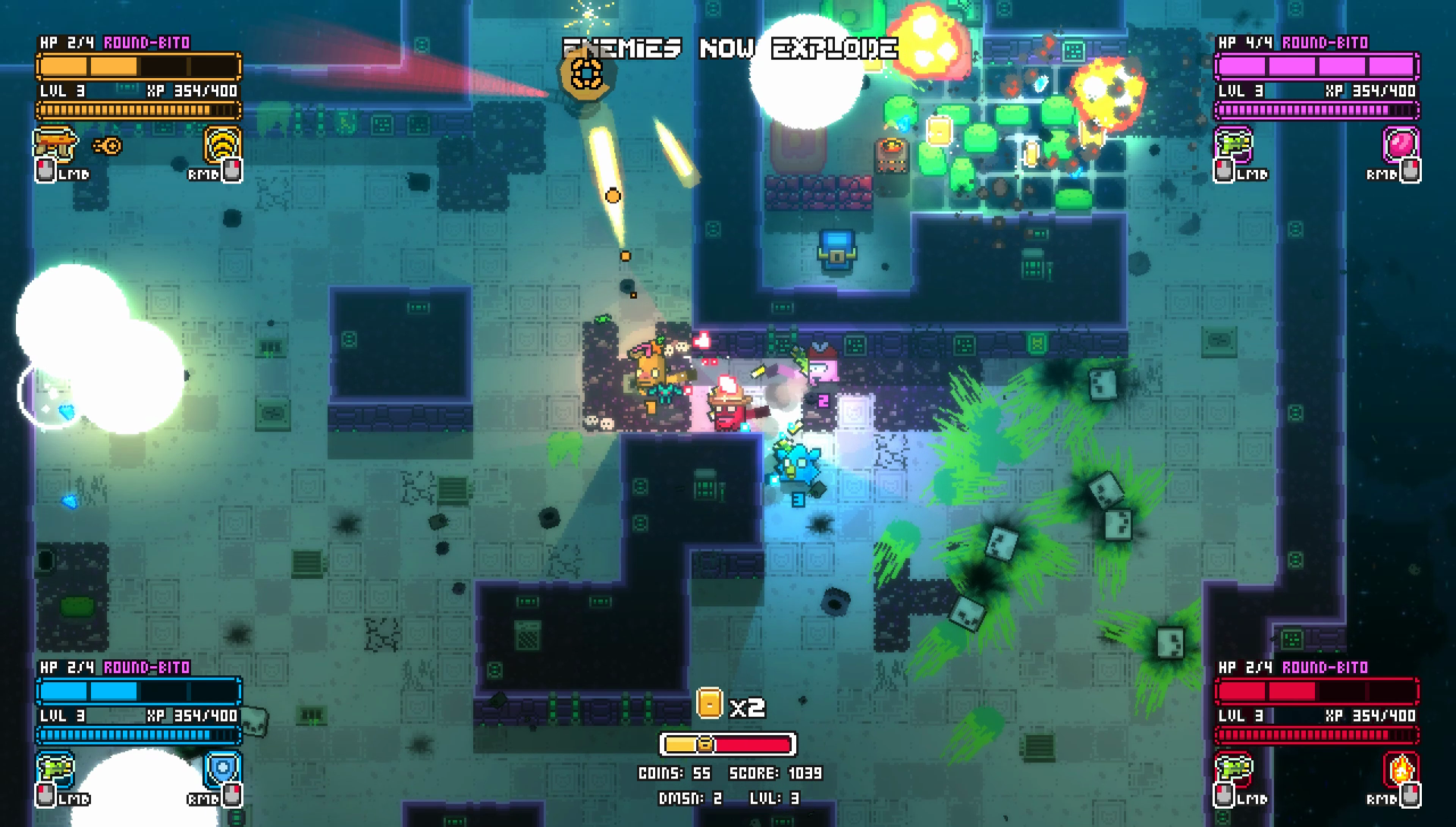 Gameplay:
NEW Online Leaderboard. See your current rank and see when you are about to overtake another player on the score board.
NEW Beta implementation for seasonal goals/rewards
NEW effects animations
NEW UI sprites
General UI improvements
Added 2 kinds of experience gems +1 & +5
Players can now shoot even if they have 1 mana remaining
Each character's skill is tied to that character type/name
All items are now represented as cute pet followers
Game Over now has a timer for menu selection
Dual wielded weapons now always point 180 degrees away from one another
Characters now have bios in the lobby menu
Options menu has tool tips for some graphics options
Friendly bot AI code has been greatly improved and may be implemented in normal gameplay next update.
Bug fixes:
Greatly improved performance. Framerates are stable now.
PS4 gamepad input bug fixed
Gamepads of different input types should now have their respective button layouts used in menus
Several memory leaks fixed
Lots of gameplay bugs fixed