Team Members:
Spottedphyre (Spotty) - Designer, 2D Artist, 3D Artist, and Animator
Grinjr (Grin) - Programmer
Maplespyder (Maple) - Programmer
Engine: Unity
Concept:
You run a cute little shelter for tiny creatures. Caring for the tiny friends gives you Love, which you can use to get even more tiny creatures. When fully grown, they head out to start a new life of their own but not before they leave you with a parting gift of their own!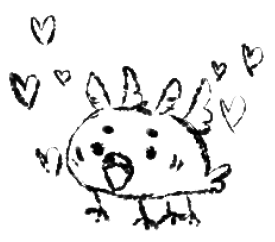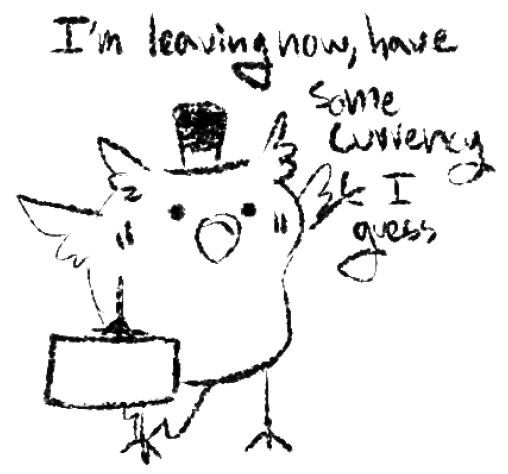 Gameplay:
You start out with a small amount of creatures. As time goes on, they get hungry and have other needs that need to be taken care of. Taking care of the needs grants you some Love and keeps them healthy. An ignored creature slowly grows sick and can even fade away. . .
There are many different looking friends to take care of!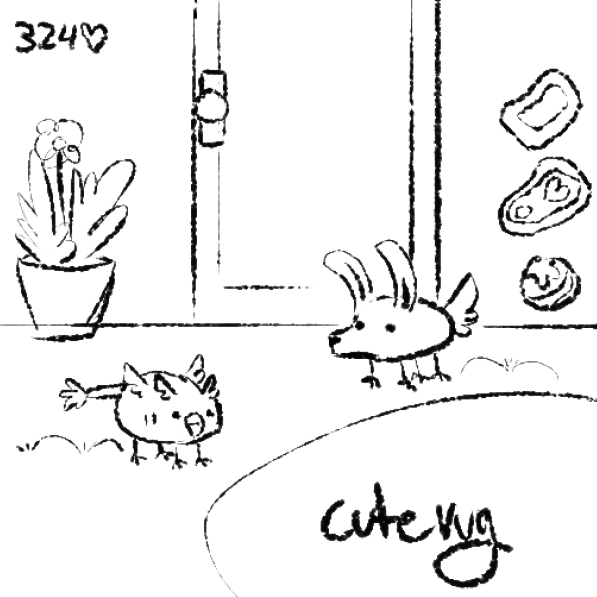 Process:
At the beginning two ideas were initially put forward. The creature game, and a game where you play as a wolf child making custom Valentine's Day cards for you classmates.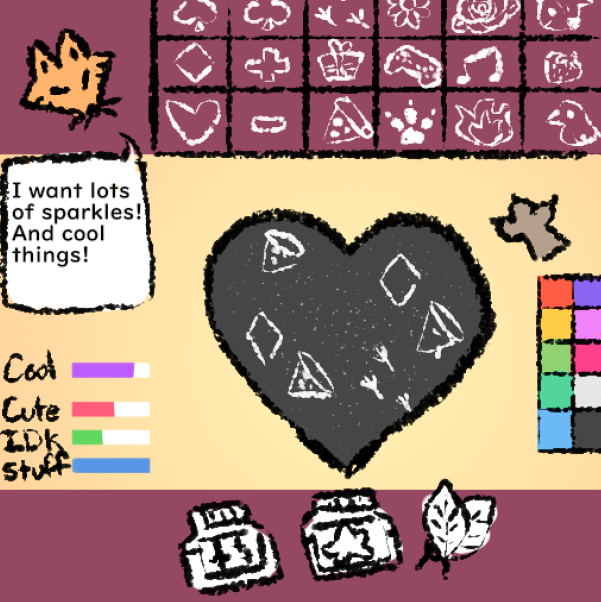 We decided that the creature game would be the more feasible idea to do, plus having little bundles waddle around would be super cute jfhsdlfjk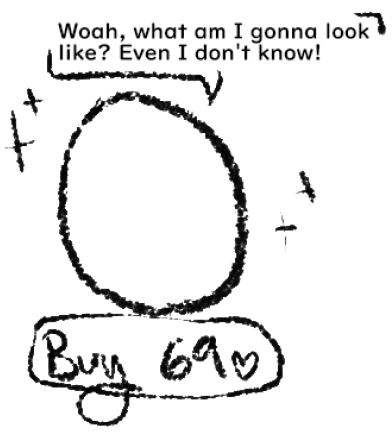 Next was actually getting things together. Maple and Grin worked on the code to spawn the creatures and get them moving while I worked on getting a basic model created, rigged, and animated.
And this is what we have so far! A basic model with walking and two idle animations and working scripts for spawning and movement! There is a bit more that we have done but I was late to make the log so i'll make a catch-up post tomorrow klfsjghldjfkg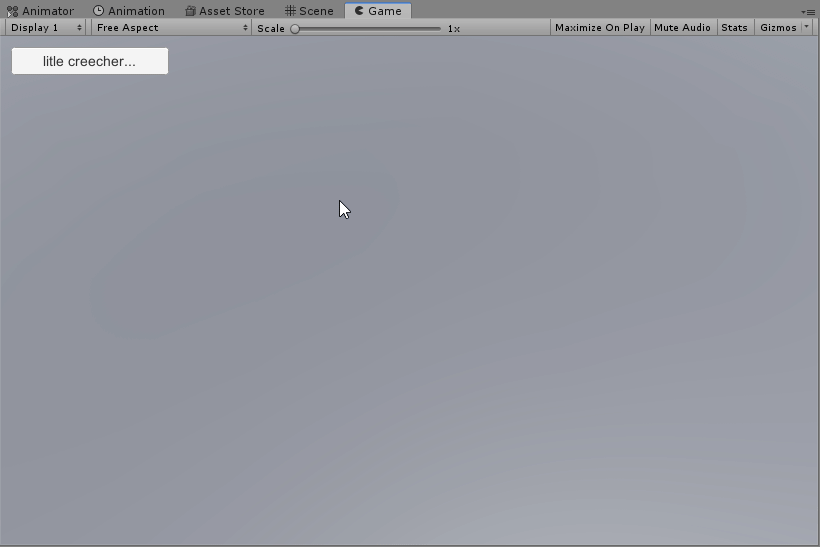 Next up on the list:
Replacing the cubes with the creature
Setting Animation States
Creature collisions
Designing the UI
Implementing Needs and Love
Designing the Environment