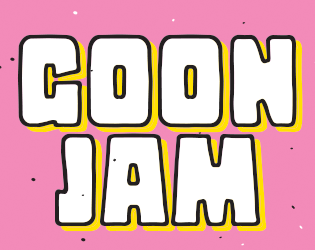 Make a hack of Tunnel Goons!
Tunnel Goons is rules light tabletop role playing game released under creative commons. It's designed to be a base to build upon! It's free to download, chop up and remix.
I would love to see people use it to make their own games! Have a cool idea for a magic system? A class system? Mass Combat? Breakdance battles? Corporate espionage? Animal husbandry? Rip Tunnel Goons apart and Frankenstein together a better game!
This is a ranked jam, everyone who submits an entry gets to vote on their favorite submission.
Submissions close on September 5th. Voting ends on September 12th.

Prizes
The top ranked entry will get a Highland Paranormal Society t-shirt of their choice mailed to them.
All participants will get free PDFs of The Eternal Caverns Of Urk and The Stolen City.
Find the Tunnels Goons PDF here.
RULES:
Make a tabletop RPG or supplement using the Tunnel Goons rules as starting point, feel free to hack them up beyond recognition.
For the duration of the jam, submissions must be free to download. Feel free to sell it afterwords but keep it free during the voting period so everyone can read and vote for their favorite entry.
No hate speech allowed.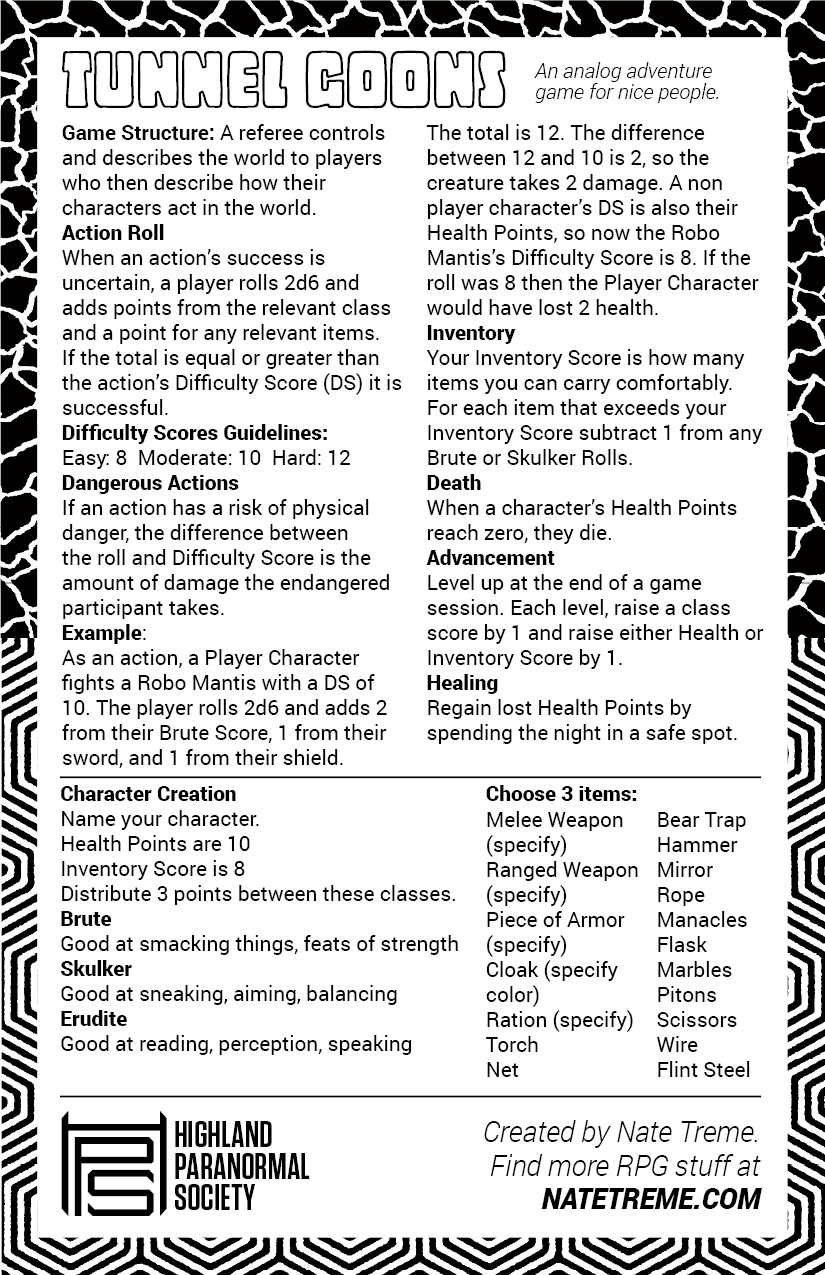 Tunnel Goons is release under Creative Commons 4.0 International License
You are free to:
Share — copy and redistribute the material in any medium or format
Adapt — remix, transform, and build upon the material for any purpose, even commercially.