I figured I might make a post to show my work on my game jam entry. This is actually my first time doing a game jam.
You might remember my post asking if games playing as cryptids were allowed. That's because I'm making a game where you play as one.
The cryptid I chose was something on Wikipedia called "Skunk Ape". The name caught my attention, and thus I decided to use it for my entry.
The premise of the game is that people want you, for fame & other reasons, and you gotta knock them out of your territory, earning points as you do so.

Here's some GIFs of what I got so far, graphics are very much placeholders: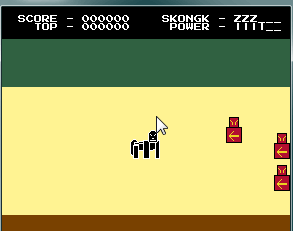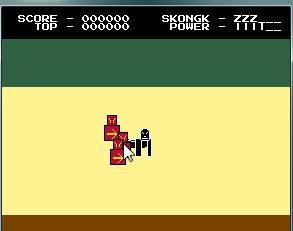 I've got the Skunk Ape's (who I've called Skongk) actions more or less down, and the base code for the enemies are good enough. I've added ways to earn high points, one is getting multiple enemies with one attack, the other is knocking one enemy into another.

I entered this jam a bit late, so I might not have this fully complete by the end (especially when it comes to sounds & music), but I'll be sure to post what I do get done.
I'll likely polish & fix it once the jam is over too.