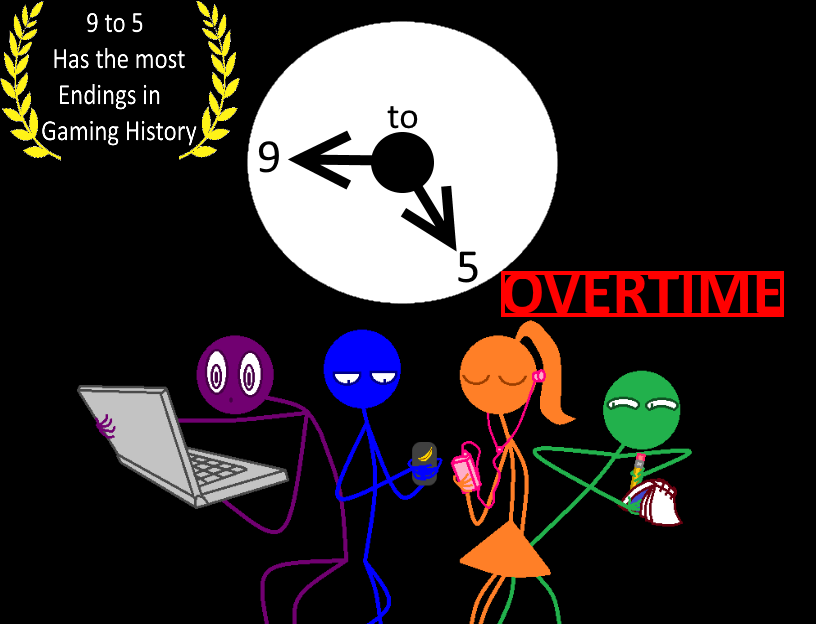 9 TO 5: OVERTIME HAS BEEN LAUNCHED
9 to 5: Overtime is the final version of 9 to 5.
FEATURES
-Over a hundred ways it can end!
-10+ Hours of gameplay
-Downright lovable characters
-A video of the making of 9 to 5
-A lot of comedy to keep you laughing for hours
-And is a perfect game to do reaction videos
ABOUT THE GAME

You play as Manny and you have complete utter control of his fate. You make EVERY major choice for EVERY situation. His fate is completely in your hands the entire length of the game. Due to your choices he can bring about the end of the world. Or, you can have him find the girl of his dreams. No pressure. Just walk around talk to people, click objects and make choices.
READ MORE ABOUT IT ON GAME PAGE!!!