Plataforma de despliegue: computador.
Tipo de juego: Juego DE PLATAFORMAS en 2D, Endless Runner (Camino sin fin.)
El género: acción , plataformas, 2D, Endless runner.
Público objetivo: mayores de 13 años, publico adolecente.
ESRB: T. TEEN Content is generally suitable for ages 13 and up. May contain violence, suggestive themes, crude humor, minimal blood, simulated gambling and/or infrequent use of strong language.
Fecha de lanzamiento: Julio de 2018.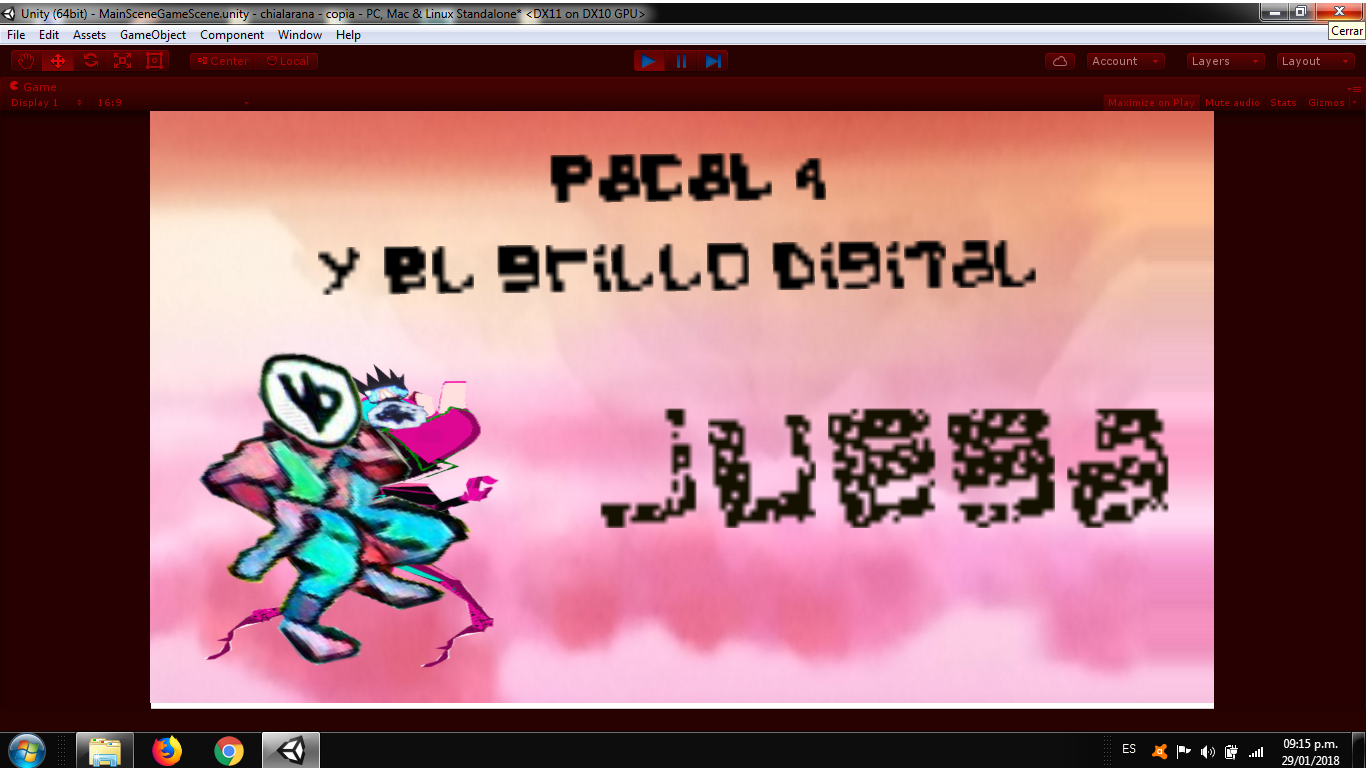 Esta es la historia de Pacal él es un hombre enmascarado, un héroe sin súper poderes, Pacal vive y se debate entre dos mundos: Bogotá y Ciudad Modesta, mundos donde protege a toda la humanidad de las terribles garras del Doctor Quien.
Pacal está en Ciudad Modesta, un cielo purpura le acompaña, él está montado en su grillo digital, este ve lo que más le gusta; hijos de El Doctor Quien y empieza como un loco a correr para comérselos, saltando encima de las cabezas de duendes con gafas que son los secuaces de El Doctor Quien, nuestro héroe avanza en el camino, las mama vampiros atacan, pero nuestros personajes harán todo lo posible, para comerse la mayor cantidad de hijos que se pueda, pero cuidado, El Doctor Quien se encuentran al final del camino.
http://imaginandotv.wixsite.com/imaginandotv