Hello there, I'm playing on a windows 7 machine, and having issues even getting started. I launch the game, and then am met by this screen: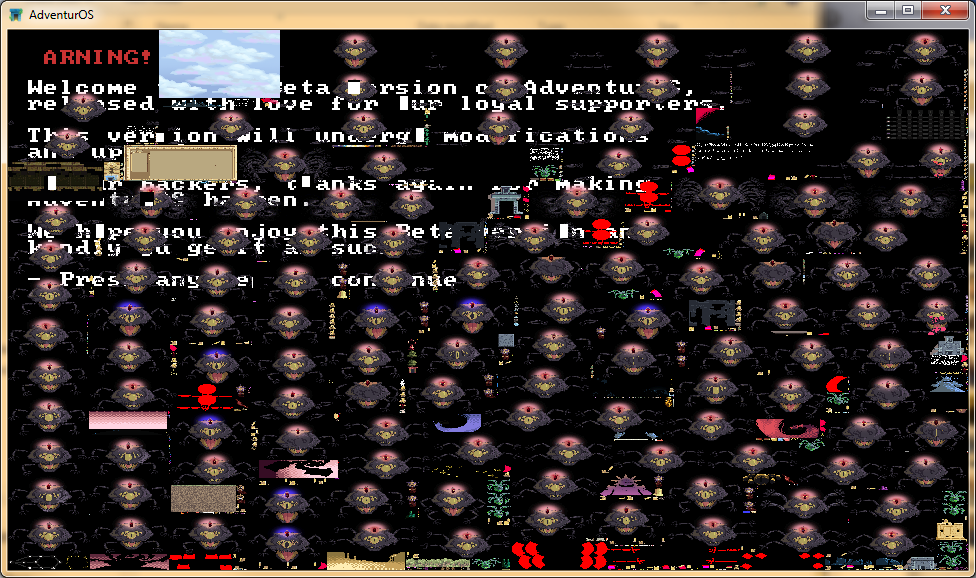 Then, music kicks in and I get screens like this for a while:

No errors or anything, just can't actually play or see anything.
I've run as administrator, I've installed a couple times, and I've followed some of the steps in the "Game won't load" thread including downloading the data separately. Any ideas what's going on?