THE JAM HAS NOW ENDED
Thanks so much to everyone who took part!
We can't wait to see what you've made!
THE SECRET INGREDIENT WAS:
🌌
The CONSTELLATION.
Please include an awe-inspiring constellation in each of your submissions!
CALLING ALL
Star Gazers
Truth Seekers
Lonesome Hymnists
Frontierpersons of All Stripes
From Thursday, June 16th through Thursday, June 30th, Austin's independent game collective JUEGOS RANCHEROS will be hosting the Mystic Western Game Jam.
The spiritual sequel to 2014's Space Cowboy Game Jam, the Mystic Western Game Jam is open to all developers around the world.
A selection of the games entered will be taken to the real-live actual West Texas mystic desert, and exhibited during this year's Marfa Film Festival.
There are no platform or conceptual restrictions on what can be made and entered into the Mystic Western Game Jam. You can even use this opportunity to expand on games or ideas previously created for the Space Cowboy Game Jam.
However, guidelines are listed below to be qualified to exhibit at the film festival.
WHAT'S MARFA FILM FEST?
Since 2007 the Marfa Film Festival has attracted talented filmmakers, international press, industry professionals, and attendees from around the world to a remote corner of far west Texas.
Over five days, the festival screens a diverse mix of features, shorts, music videos, and experimental works, including a full afternoon schedule followed each evening by outdoor classics screenings in a starlit desert, with special happenings and spaces.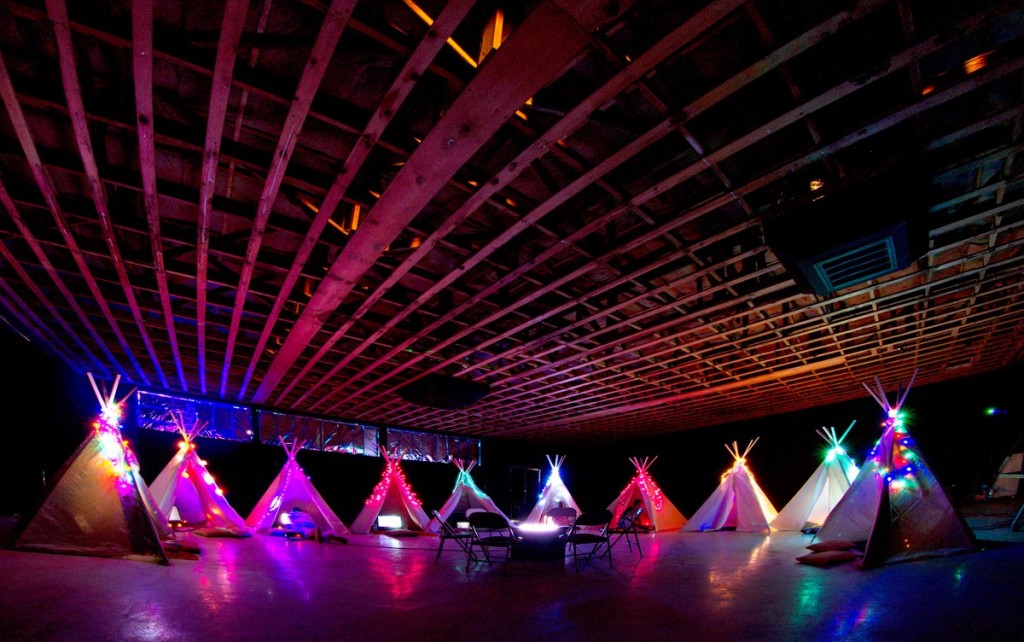 Since 2014, JUEGOS RANCHEROS has partnered with Marfa Film Festival to exhibit games alongside their film & video works. Those exhibitions have included a dedicated indoor campsite (pictured above), with a selection of games created for the Space Cowboy Game Jam. This year's Mystic Western Game Jam entries will again be given a special home in Marfa throughout the fest.
WHAT'S MYSTIC WESTERN?
You are welcome to interpret the idea however you choose, but what comes to our mind are things like:
DEAD MAN (1995), Dir. Jim Jarmusch
EL TOPO (1970), Dir. Alejandro Jodorowsky
CANYON CANDY (2012), Dir. Mike Anderson
COYOTE DOGGIRL, by Lisa Hanawalt (always)
TO BE ELIGIBLE FOR EXHIBITION:
Your game must run on Windows and be playable using a standard mouse & keyboard, or Xbox controller.
Your game must in some way incorporate the concept of a mystic western, to feel at home at the desert exhibition.
After five minutes of inactivity, your game should automatically quit, to allow the PC to return to the game launcher.
Your game must generally be considered friendly for all-ages.
We will announce one secret ingredient to include in your game at the beginning of the jam.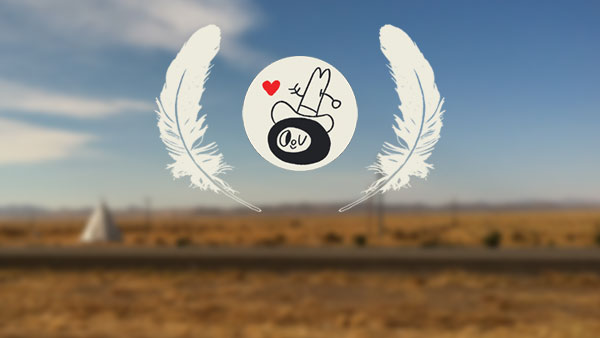 READY TO BEGIN YOUR JOURNEY?
The jam's secret ingredient will be announced on Thursday, June 16th, just before the jam officially begins! Once it's open, you'll be able to submit your games using the button at the top of this page, until Thursday, June 30th at midnight CST.
As the jam goes along, you can tweet your progress using the hashtag #mysticwestern, and follow @JUEGOSRANCHEROS for news and highlights.