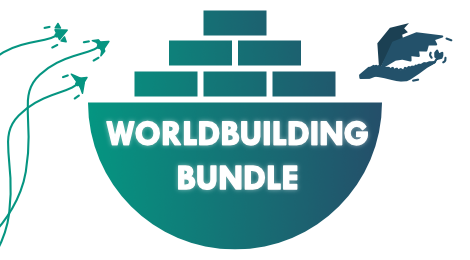 The scratch of pencil. The clatter of dice.
A misty land takes form.
Here be dragons.
This bundle contains almost thirty games and tools to help you bash together a new setting, or to play a universe to life.
Chart the rise and fall of civilizations, watch a tragic mech war unfold around you, trace a royal genealogy, roll up a lost love, and I'm sorry, did you say street magic?
There's never been a better opportunity to snap up such a varied array of worldbuilding games, so get out those maps and colored pencils, bring out the big table, and prepare to forge a universe from nothing.
(All purchases of this bundle are split evenly between contributors and help to fund the creation of new games and gaming material.)
(We reached our initial goal of $2,000, so we've set our sights a little higher and are now aiming at $5,000. We want to say a huge thank you to everyone who's helped out!)

(We've reached 5k too?! Seriously thank you to everyone who's bought a copy or shared the link or talked about any of the games in this bundle. We're not sure if we can hit this one, but we're going to set our sights on the moon and try for 10k. You all rock, and we hope you have a ton of fun building and playing new worlds!)
(Also, that rad bundle graphic is by @mayvisit !)