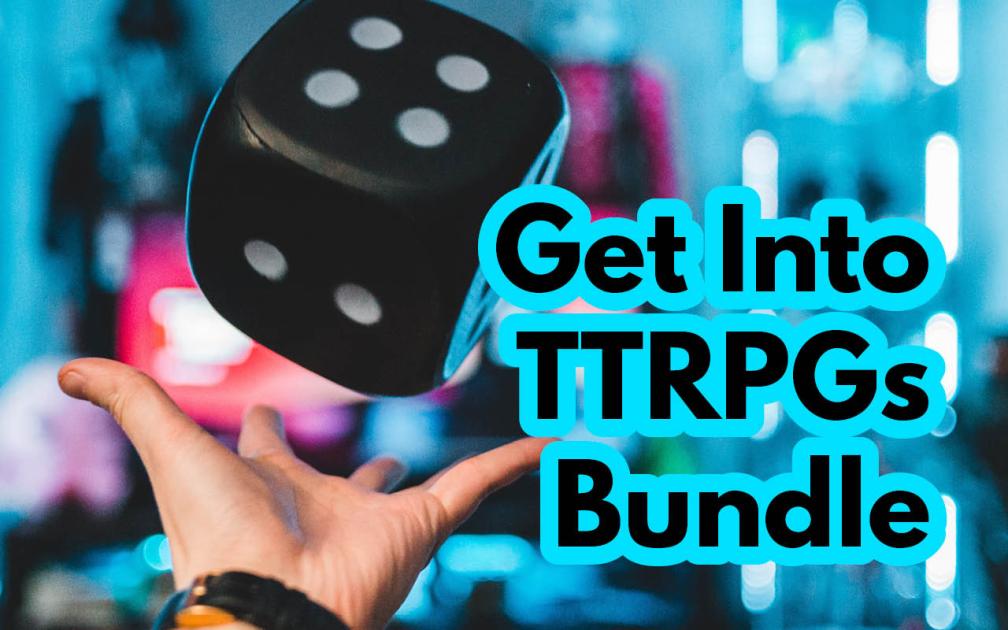 Getting into TTRPGs can feel a little intimidating. There's new words, math, funny voices, and click clack rocks to keep track of.
To help, we've compiled this bundle of games that are easy to learn, easy to teach, and a blast to play.
Whether you're completely new or a hobby veteran, the 73 TTRPGs here cover a wide range of genre and styles, from heroic fantasy adventure to pizza delivery survival horror.
So grab some new games and cast grand scale magics, engage in skeleton antics, create your own historical drama, or just hang out in a mall.
--
All purchases of this bundle are split evenly between contributors and help to fund the creation of new games and material.
The bundle graphic uses art by Erik McClean from Unsplash, permitted for unattributed commercial use under the terms of the Unsplash license. Image modifications were made by CuriousCat.
--
Also, we weren't able to fit these games in the bundle due to space limitations, but they're rad and you should check them out too:
https://p0rthos47.itch.io/space-aces-tng
https://mr-ray.itch.io/goons-in-toyland
https://lonespelunker.itch.io/welcome-aboard-captain-charon-wormhole
https://lonespelunker.itch.io/dungeon-hero
https://rexiconjesse.itch.io/grinderbins
https://rexiconjesse.itch.io/one-page-lore-fantasy-folk
https://binary-star-games.itch.io/apocalypse-frame
https://chivu.itch.io/a-magic-confrontation-at-the-abandoned-borders-bookstore
https://gbdw.itch.io/fight-city
https://unknowndungeon.itch.io/1400-quest
https://silverhoofgames.itch.io/see-you-in-hell
https://keichiokami.itch.io/faire-season
https://ru7.itch.io/kick-garlic
https://ru7.itch.io/kick-rocks
https://koboldunderlord.itch.io/sympathy-for-the-devil

--
Edit: We've cleared our first goal! Thank you all for helping to support the bundle! I've added a new goal at 1k.

Edit: Second goal cleared! I've set a new goal at 1.5k. Thank you again!