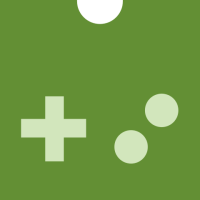 WASM-4 is fantasy console for any language that can output small WebAssembly (wasm).
WASM-4 includes direct support for AssemblyScript, C, C++, D, Go, Nelua, Nim, Odin, Rust, WAT, & Zig. Other languages have also been used. See the site for full documentation!
Intro Video
Hardware Specs
Display: 160x160 pixels, 4 customizable colors, updated at 60 Hz.
Memory: 64 KB linear RAM, memory-mapped I/O, save states.
Cartridge Size Limit: 64 KB.
Input: Keyboard, mouse, touchscreen, up to 4 gamepads.
Audio: 2 pulse wave channels, 1 triangle wave channel, 1 noise channel.
Disk Storage: 1024 bytes.
Jam Guidelines
Optional themes to use for inspiration: Gifts, Cycle, Journey
We'll have a week of community evaluation on itch.io after the jam closes, with criteria: fun, unique, polished, graphics, sound, & controls.
No NSFW nor discriminatory content (see Contributor Covenant 2.1 for what that means)
The jam is a week and more to accommodate different schedules. Don't feel like you need to spend all your time on it during the week. Do what works for you!
You don't have to share your source code, but it's encouraged!
If you've already started something for WASM-4, feel free to finish and submit it.
If you've already submitted a WASM-4 game elsewhere, start something new. (But feel free to reuse some code or assets.)
We'll announce one or more optional prompt themes when the jam starts for those who want some inspiration to get started.
No prizes, but highlight games will be featured in a video on the Context Free channel on YouTube.
Have fun, and make awesome small things!