Vulcanalia
Vulcan is the Roman god of volcanoes, metal-working, and the forge. Let us forge games in his honor!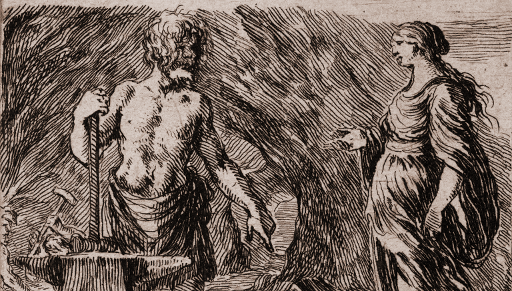 Forge a game themed around Vulcan or one of his divine duties
Originally conceived as a jam to highlight gamedev talent in Birmingham, US (known for its cast-iron colossus of Vulcan) this jam is open to anyone anywhere that wants to pay homage to the lord of the forge. You can read more about the mythology of Vulcan here. Your game's theme can be based around any of these Vulcan things:
A story connected to the Vulcan mythology
forges
metal-working
volcanoes
fire
This year, the jam begins on Vulcanalia (August 23rd) and runs until the end of August.
Make sure you tweet your progress using tag #VulcanJam
Rules
You can work alone or on a team. You can start ahead of time if you want. Please follow the theme.
Connect
If you are in or around the Birmingham area, make sure to visit the community tab above to introduce yourself. You can also find other Birmingham developers and animators on the Bhammer facebook page. We have an active Slack group. Ask for an invite. We also have a meetup page here.
Inspiration
See previous #VulcanJam submissions here and here.
* etching, Etched by Stefano della Bella (Italian, Florence 1610–1664 Florence); Public Domain.