The OUYA Saviors Project Presents:
The OUYA Winter Game Jam 2021

A Game Jam celebrating the ongoing appreciation for the OUYA.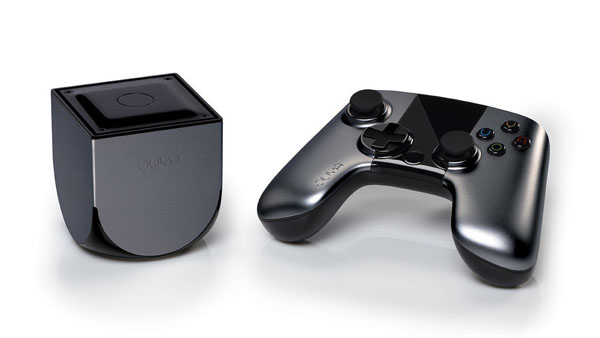 This Game Jam will run from the first to the third weekend of December,
with voting taking place during the 4 days directly after the submission phase ends.

(For clarity the Game Jam is based off of Coordinated Universal Time in the UK:)




Anyone who has joined the Jam may vote on the submissions.
(If you want to vote on the submissions, you must Join the Jam in order to do so, even if you aren't submitting an entry.)
This Jam is about encouraging ongoing development for and increasing the catalog of new software for the OUYA micro-console.
Anything goes, including things made in a day, things you've had on a shelf, or even ports of things you've made for other platforms.

The OUYA was all about the indie developer getting to publish on a console for the first time, and we think it's still great for that!

Entries will be voted on using itch.io's voting system, which lets you vote on particular aspects of each submission.
If you have an OUYA and would like to participate, but need help to get your OUYA working,
head to https://OUYA.world/t/how-to-bypass-account-login-firmware-update-page/15
to check out how to bypass the login error, now that the old servers are shut down.

If you don't have an OUYA, you can still participate, though you may need to be a bit more tech savvy
or utilize someone who does have an OUYA, to be your tester.

If you're uncertain what Game Engines/IDEs can be used to make something for OUYA,
check out our Game Making Wiki at: https://OUYA.world/t/wiki-making-games-on-the-ouya/460

You can also join us on our Discord Server at: https://discord.gg/4SuC373tWr
Or visit our Forums at: https://OUYA.world/

Rules:
1. One entry per person.
2. Submissions must be functional on an OUYA.
3. Your game must have a Christmassy/Holiday element to it, e.g. snow, santa, presents under a tree, etc.
4. Your submission must be 'new' to OUYA. It can not be something that has been published to OUYA in the past.
5. Please no obscene/adult content. We intend to keep the OUYA community a family friendly place, so nothing that the average person, applying common standards, would find offensive.


Our previous (4) Game Jams:
(for reference)

OAGJ 2021 https://itch.io/jam/-ouya-anniversary-game-jam-2021
OWGJ 2020 https://itch.io/jam/ouya-winter-game-jam-2020
OAGJ 2020 https://itch.io/jam/ouya-anniversary-game-jam-2020
OWGJ 2019 https://itch.io/jam/the-great-ouya-jam-of-december-2019

(Thanks to sketche99 for another great video trailer, with a recap of the submissions to our previous Game Jam from June 2021.)