The second ever California Monterey Bay State University Communication Design Game Jam

Theme: BOTTOM OF THE TRENCH

The first Otter Jam asked game developers to explore the unique ecosystem of California coastal redwood forests to "find the heart of the forest." This time, the goal is to dive over two miles down into the watery depths of an equally important ecosystem: The Monterey Canyon.



Time:
April 16th -17th (still subject to change, unlikely to change)

Place:
This is both an in-person (for students) and remote event (for students and everyone else). We will use itch and discord to coordinate the jam. CSUMB students may come to Room 105 in the BIT building on campus to work. Other participants may submit games remotely. Due to persistent pandemic concerns, outside visitors are unfortunately not permitted to access the campus. (still subject to change)
BUILDING:
BIT Technology & Information Building
3052 Divarty St, Marina, CA 93933
ROOMS:
Game Design Lab 105 (main location of Jam)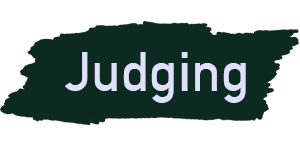 Submit your game to this Game Jam before the Jam closes to enter the contest.
So what must I include in my game to make it eligible for the jam...? Answer the theme prompt and decide if your game submission is an existing project, or a brand new one.
1. All games submitted to otter game jam 2022 must answer this question in some way: What lies at the bottom of the trench?

2. All formats of digital games created with any type of software are accepted. If course, the game must be able to run in order to eligible- the webgl format is the most accessible for judges, but .app and .exe are also acceptable.

3. The project may be: an existing one, or a brand new one. Please disclose the status of your project to judges by describing it on it's itch.io page. Weekend long Jam projects are different from longer, more involved game design projects. Please let the judges know which type of project yours is when submitting so it can be considered for judging.

There are plenty of video games dealing with an underwater setting, from Bioshock 1+2 to Subnautica to flOw. The bottom of the ocean is an inherently dramatic place, and it can be filled with horror- and wonder! However, you do not need to be literal in your interpretation of the theme. These game jams currently have an ecological bent, with each one being themed around a local ecosystem for CSUMB students. Concerns towards climate change and the changes (both good and bad) humans make to their environments are of special interest here. Games that manage to be educational or informed in some way about the topic will be considered more seriously for the top prize. However, there is plenty of room for any kind of project, from all skill levels.

Judges :
Katie Green (Organizer)
Pat Iampietro (Marine Geospatial Technology Officer)

Wes Modes (CSUMB professor and local artist)

Tamara Duplantis (Independent Game Developer & Graduate Researcher)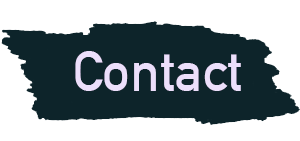 Organizer:
katgreen@csumb.edu
CSUMB Communication Design Bachelors Program


Illustrations created by Katherine Green

*Info source: https://www.mbari.org/science/seafloor-processes/geological-changes/mapping-sect...