The Nokia 3310 jam is a short jam dedicated to making games that could have been played on the original Nokia 3310 cell phone!

Palette
Games can only use these two colors:
#c7f0d8

#43523d

Resolution
Games must use the resolution of the Nokia 3310 ( 84 x 48 ). Your game can be landscape or portrait.
Game Engine

Any game engine is allowed as long as you can set your games resolution to 84 x 48 or limit the number of pixels the player sees to 84 x 48 and use the provided palette.
Sound
Sound should be monophonic, meaning one channel and one sound played at a time. Here is a link to a compilation of the original 3310 ringtones for an idea of what it should sound like!
Controls
Games can have a maximum of 12 controls (the Nokia's keypad).
Theme
With the value of the prize pool going up considerably there is a new criteria under "Ranking" titled "Use of Theme". The theme will still be optional but for the best chance at placing it would be best to utilize the theme in your game.
To be announced at the start of the jam...


Submissions will be ranked by participants based on these criteria:
Adherence to Restrictions
How well does the game follow the restrictions?
Design
How well does the game work creatively within the restrictions?
Use of Theme
How well does the game utilize the theme?

Enjoyment
How would you rate your overall enjoyment of the game?

Huge shout out to David Capello for providing Aseprite keys as prizes and YoYo Games for providing a GMS2 Licence!
1st place
- 1x Developer Game Maker Studio 2 Licence (your choice of Desktop, Web, UWP or Mobile)!
- 2x Keys of Aseprite: Animated Sprite Editor & Pixel Art Tool for you and a friend!
- Featured as the 1st place Winner on next year's jam page.
2nd place
- 1x Key of Aseprite: Animated Sprite Editor & Pixel Art Tool
- Featured as 2nd place Runner Up on next year's jam page.
3rd place
- Featured as 3rd place Honorable Mention on next year's jam page.

Fonts, music, and sound options to help you get a jump start! You don't have to use them if you don't want to!

Check out last year's submissions for inspiration!

A big thanks to Sarah Tsai for making the jam's cover!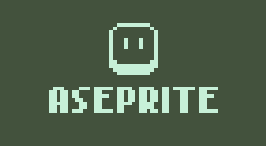 Click the banner image below to redeem a free Web and Desktop Game Maker Studio 2 Licence for the duration of the jam!