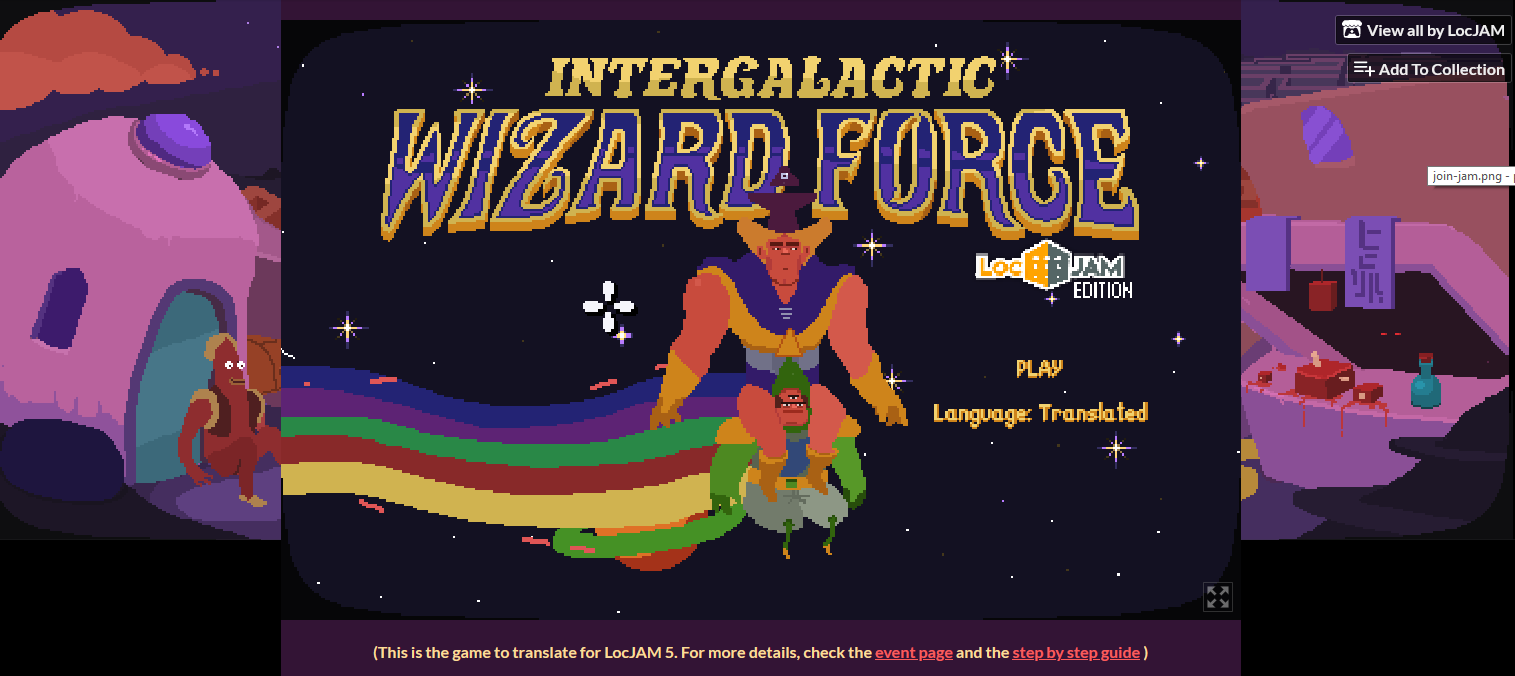 by Powerhoof (LocJAM edition). Have fun!
---
An online game translation marathon focused on creativity, discovery and collaboration.
Running for 72 hours, from Friday to Sunday CET


Here's what you need to know:

Who can enter? Anyone with online access, of any age, from anywhere. We recommend working in teams.
Where can I find help and team mates? Ask on our forum!

What do we translate? A web-based point-and-click adventure. 4800 words, CSV format.

What language can I translate into? From English into anything you want. Just be aware that our current font only supports the following: French, Italian, German, Spanish, (and any other language based on the Latin alphabet), Greek, Cyrillic, Turkish, Korean, Japanese, Simplified Chinese, and Traditional Chinese.

Who will judge entries? The other entrants will be able to vote their favorite entries for three days after the end of the jam.
Can I do more? Yes! If you have Unity programming knowledge, you can use the source code to take your entry to next level.

New dubs: Redub the game in your own language
New languages: Change the system fonts to support different characters (Arabic, etc)
New graphics: Update the game title or even entire scenes
Further rules:
Any more doubts? Check our FAQs here