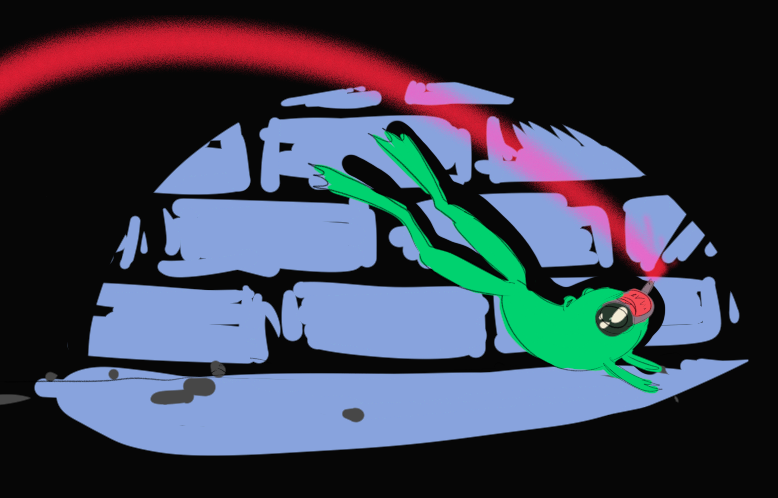 RPGDF presents:
Felonious Fauna! A game jam about animals who do crimes. or, about criminals who are also animals? It's a crimanimal jam (say that five times fast)!
Keeping up the momentum from #ReCo2k19, we are thrilled to host another jam, inspired by Grant Howitt's legendary Honey Heist and by sweet, sweet lawbreaking.
Our Jam Guide Lines are as follows:
Create a game (text, tabletop, video, or otherwise) mashing up an animal and a crime! To be clear, the animal should be the one doing the crimes, not the victim.
Crime in this jam (and outside it) should mean righting historical inequalities in the system, not further exploitation of already marginalized people. Make the game be about like, good crimes. Punch up, not down.
On that note - keep it lighthearted! This is a fun and funny jam, so don't get too edgy serious.
Want an extra challenge? Try meeting these completely optional goals!
Rival animals, rival crimes. Try pairing up to make games about two crews at odds!
Games are educational, Debra: If you can somehow make your game educational, about either crime or the animal, bonus points!
Try expanding the definition of animals! can plants commit crimes? can microbes?
Make a game you can play with your pets! A cat can be a resolution mechanic, right?
And, of course, bonus points for every terrible pun you include.
If you have any questions, don't hesitate to @ or DM me on Twitter at @fadingroots!
This game jam is hosted by the RPG Design Friends as part of Twelve Months Twelve Jams (#12jam). We stand for inclusion, diversity, and community, and seek to foster game design that support those things. While this jam invites creators from all ages, genders, ethnicities, and backgrounds to participate, we aim to amplify the voices of creators of color, black creators, and LGBT+ game designers of any and all experience levels.

UPDATE: WE ARE EXTENDING THE JAM BY A WEEK. With everything going on this past week, we wanted to give ourselves and everyone else a little more time. Take care of yourselves, don't stress, and come back in a week with something you didn't have to rush over in the middle of everything.