EXTENDING THE JAM TILL THE END OF OCTOBER. (cause why not? it seems to make sense to run it the entire month instead, so just a heads up for those looking for extension - here you go! :D)
A playable game that fits on a bookmark single-sided or double-sided page will be accepted. This can be an RPG, A dice game, or card drawing game, prompts, etc.
There is no theme for this Bookmark Microgame-jam. Anything goes.
Welcome to Bookmark Microgame-jam, where we make microgames as creative as possible because a bookmark can only fit so much information. The theme is "Anything Goes!". If this is your first time don't worry, the theme is just an excuse to try something new.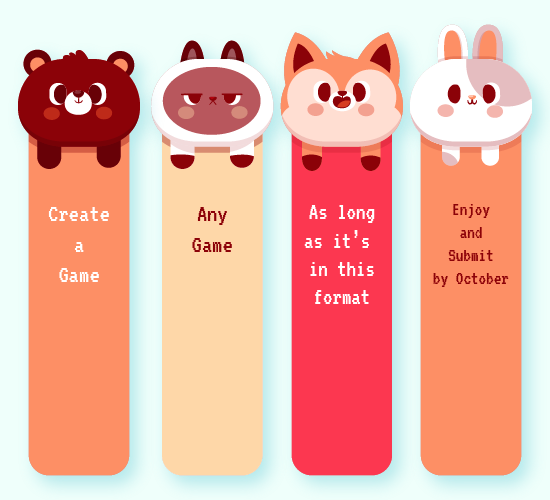 How to participate?
Sign up for a free Itch.io account if you don't already have one. It's free!
Join the Bookmark Microgame-jam on itch.io If you don't already have an itch.io account, sign in with your google or facebook or email.

Make a microgame.



The design and size must be bookmark friendly.
Submit your game through itch.io.
Consider making your game accessible, whether this is through font sizes, layout, colors, or even the language you use.
Judgment & Prizes
There is no voting and ranking for this Game Jam, maybe in the future. However, as of now in order to reward those that participated in this jam and to show our appreciation, we will give out Trophy/Badge.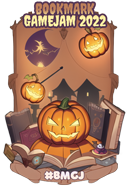 The prize will consist of a virtual trophy/badge that you can display on your project page, to show off your participation during this game jam.
Help—I've never created a game before!
With so many free, open-source game systems, communities, and tutorials available online, there's never been an easier (or more exciting!) time to try out game designing and dabble in TTRPG!
Creativity is key. You can make a game about anything you like, but try to be creative with it.
Because this is the Bookmark Microgame Jam, try making your microgame feel like a bookmark or even have some sort of relationship with one.
The challenge would definitely be your creativity. How do you fit it all on a small piece of paper, while still being readable?
Can your art fit?
This is all challenges that you will need to resolve. I hope everyone enjoys this jam and if you face any trouble, just head to the community page and drop us a message. Maybe some of us will have ideas?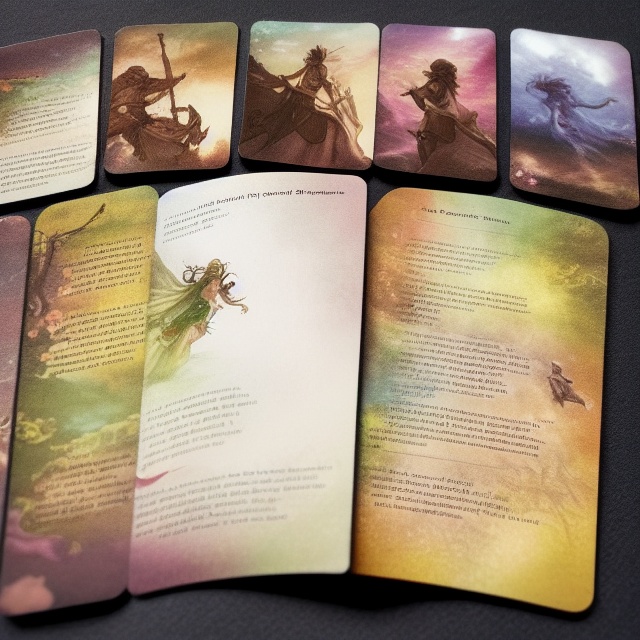 FAQs
Curious about any aspect of the Bookmark MicroGame-Jam (BMGJ) taking place in October 2022? Check here to see if your question(s) can be answered!
Q: Who can participate in the BMGJ?
A: Anyone and everyone! We welcome participants from around the world at any game designing skill level.
Q: Where does the BMGJ take place?
A: The jam will mainly take place on the Itch Game jam page. If you have any question you can direct them at the Community tab.
Q: What is Bookmark Micro Game?
A: A playable game that fits on a bookmark single-sided or double-sided page will be accepted. This can be an RPG, A dice game, or card drawing game, prompts, etc.
Q: What about Game Components?
A: Your rules, instructions, or any text should fit in the bookmark. You can indicate the use of dice, playing cards, and tarot as an additional component in your game. You can even have the player own a specific book to play the game!
Q: Must it be a standalone game?
A: No necessarily, it could be part of a module of another game but you can hack it by an all-purpose generator as well. If it is a tool for another game please indicate it and point that out in the bookmark.
Q: Do I need to participate as part of a team?
A: No, this event is open to individual developers as well as teams. We strongly encourage participating in a team for all kinds of good reasons, but solo developers are welcome too.
Q: When is the deadline for registration?
A: Anytime before the game jam ends.
Q: When does the jam start and end? A: The BMGJ officially starts on 1st October 2022. The current end date may be extended depending on the participant's request. However, it may not exceed the month of October.
Q: Will there be a theme?
A: No theme for this jam as the bookmark requirement is already pretty strict. All you need to make sure is that it is designed in the form of a bookmark and can function as a proper bookmark.
Q: How big can the bookmark be?
A: Any size, but we understand that a custom bookmark may come in any shape so long as it remains reasonable and can be used as a bookmark. Standard bookmark size is recommended: 2.5" x 8.5" inches. Try to challenge yourself with this. You can even go smaller than the recommended size. No rules here.
Q: What types of games are accepted?
A: All types, TTRPG, Solo, One-Page RPG, Versus, Co-op, and anything you could think of that could fit into a single bookmark (front and back).
Q: How did this jam come about?
A: I've been browsing the game jam page and was inspired by a previous game jam that was organized 2 years back. The game jam focus was bookmark and it was a little idea that the organization thought of after consulting a friend. I quickly thought of a few game ideas and wanted to bring this game jam back. Also the lack of Ttrpg, one-page game, and microgame spur me to create a jam where game designers in this field can participate.
Q: How many games can I submit?
A: As little as 1 and as many as you can.
Q: Do I need a completed game for submission?
A: No, you can submit work-in-progress, previous work, or completed work.
*Use the #BMGJ and #bookmarkjam2022 when participating in the game.