"5E is the world's best fantasy role-playing game. Talk to anyone these days, they're playing 5E, they're running 5E, they're making 3rd party content for 5E. So here's your chance to join in - just put "5E Compatible" on the cover and throw any old thing into the jam!" - Lyme, original creator of 5E

You can download 5E for free here.
Join the Discord here.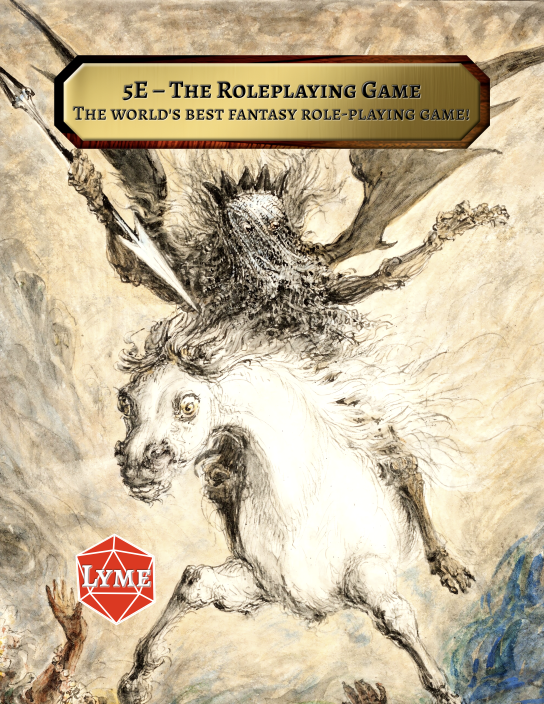 Some Very Important Rules:

1. Don't break kayfabe. Nobody would ever confuse the staggeringly brilliant 5E with any less popular role-playing game like Shadowrun 5th edition or Call of Cthulhu 5th Edition.
2. 5E is Creative Commons Attribution 4.0. That means whatever you make doesn't have to be. Release your work as Creative Commons if you want, or charge a hundred bucks for your work and sue anyone who makes a photocopy if you want. We all love money here.

3. Certain RPGs have been a big part of a lot of lives. Over the years, there have been a lot of good reasons to be angry and also a lot of good times. If you make something with hate in your heart, it's welcome here. If you make something with love in your heart, it's welcome here, too. Take any tone you want.

4. There's no such thing as too little effort for 5E.
5. Don't post any legit pirated content.

6. Anyone who gets a Cease & Desist order wins.