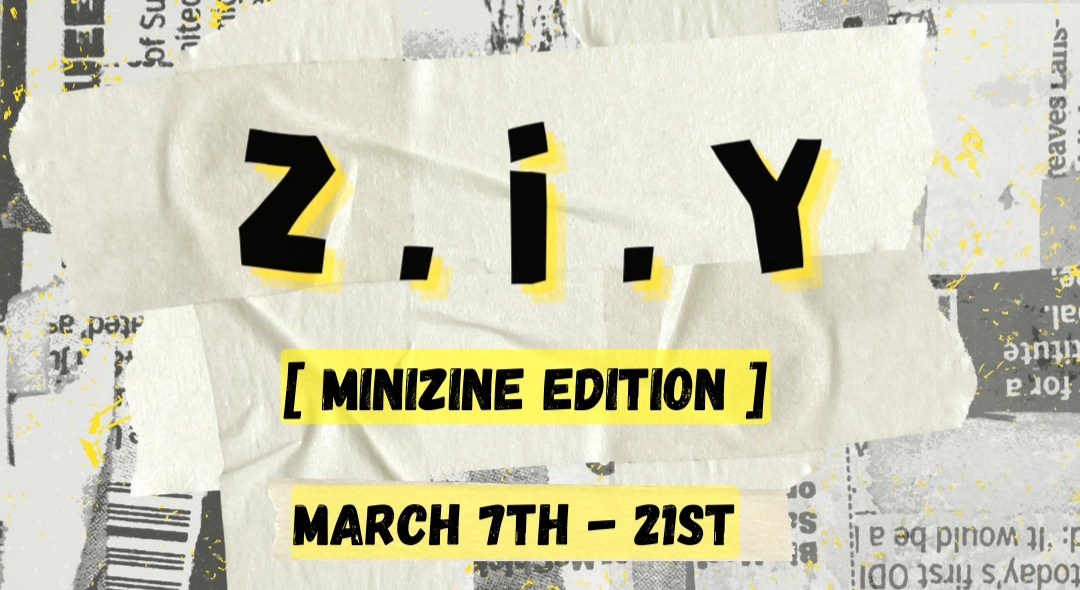 Join the discord!!
I hope this little jam will help folks get their gears together this March and beat out the post-winter slump! It shall be dedicated to every zinester's true love... A mini zine!!! The glorious one sheet of paper to cool little book >:D
Themes: [ Analog | Wiggle | Hidden ]
Wiggle is the community theme suggested by grawing on itch!! I am very excited to see what you guys make over the next 2 weeks!!
Psst it is also mini zine march as dubbed by Sea green zines the last 8 years now I believe? Blanc is the creative is also hosting minizine march as a month long prompt list split across 5 day blocks. Lots to do <3 I hope to see her prompts in the jam 💫
What do I neeeeeed?
Yourself
Some paper
Scissors
Glue
More random stuff
Maybe a computer or phone
-- A lot of note apps lets you make a pdf ;D
Electric zine maker (but only the potato)
-- EZM is very handy for formatting zines in a fun way!!
Looking forward to seeing what people come up with! Hopefully, the page will look nicer on jam day too ;D