Welcome to the ZGBJAM2 page!
From the 26th to 28th of July, we will get together to make new awesome Game Boy® games using ZGB!
What is ZGB? It's a free open source little engine (plus a set of utilities) which allows you to create any kind of game for the Nintendo Game Boy® and Game Boy Color® in C language. It uses GBDK with an updated version of SDCC (3.6.0) Since its creation in 2016 several games have been developed even by people without a programming profile!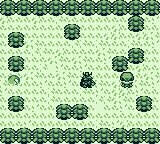 Rules
This will be a 48hrs jam, so we'll start at 26/07 17:00 (GMT+1) and finish at 28/07 18:00 (GMT+1)... the extra hour is for last minute uploading problems ;)
The theme is "I'M HUNGRY!!"

Your game must be made using the ZGB engine.
You can make your game solo or with other people. There's no group size limit.
No offensive content will be accepted, including xenophobia, sexism, racism, etc. Please be respectful.
Don't stress and have fun!
Resources
Other