Let's learn how to express yourself without a single word. This gamejam is all about environmental storytelling and games without language barriers. Join us and see how much can be achieved on such unusual circumstances.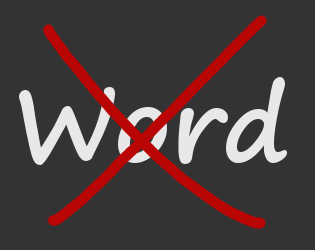 The only rule is DON'T USE WORDS. The only words you CAN use are your game title, credits and submission description. One single word used inside a game will cause disqualification. You can use digits and single letters if necessary, but it's better not to.

Apart from that you can basically do anything. No team limits. Don't be afraid to put in nudity, brutality, NSFW, LGBT, racism topics.
We create art! Let it be free!

This gamejam's theme is:
MANKIND
The theme was provided by this little generator https://cjanssen.bitbucket.io/themegen/

Remember not to use words in any form (text, voice, braille, sign language, morse code, etc.) ;)
GL;HF!