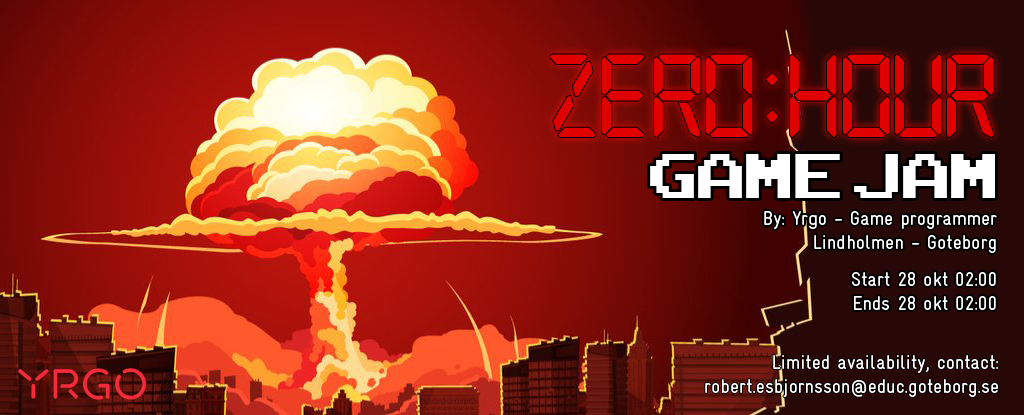 Yrgo - Game Programmer is hosting its second annual Zero Hour Game Jam. We will once again start in the middle of the night at 2 AM work for one hour and then daylight saving time will set the time back to 2 AM thus making the event zero hours long.
Once time is up you will have 20 minutes to submit your game (if the server time differs we will adjust the time for submission).
The theme will be announced at our itch.io game jam page the very second the jam starts. We might set up a discord server for the event and post the information there as well.
Creating a board game is also allowed, but bring your own supplies.
If you want to join us on site at Lärdomsgatan 3, Lindholmen, Göteborg. Please contact robert.esbjornsson@educ.goteborg.se (limited availability). You are of course free to join the event online.
Last year the last buss was cancelled so some people got stuck for the night, so a backup plan for getting home is recommended.
About the education: http://yrgo.se/utbildningar/media-och-kommunikation/game-programmer/
Follow us on Instagram: https://www.instagram.com/yrgo_game_programmer/

And some inspiration / warm up before the jam: