Make a game or something like one which will fit onto a single postcard, one that can be printed, addressed, stamped and sent through the postal service without needing to be placed into an envelope.

You can discuss, workshop, and exchange your submissions via the jam Discord page: https://discord.gg/4PC8krPYyt
Rules:
You can create a game or tool of any style or genre you like.
You can use both the front and back of the card, but you must leave a clear space for the address and stamp.
Experiment with form and shape as much as you like, so long as the result can be posted without needing an envelope.
No bigotry, racism or any fascist nonsense; you will be booted.
Wish You Were Here has no set prompts, but the following are for anyone who might benefit from having one, along with some diversifies to get the creative flowing going.
Prompts and Diversifies:
Open Wide - Prompt, make any game that fits with this theme.
Carrying On - Visual prompt, the linked image is in the public domain.
Harsh Division - Diversifier, create a game that requires cutting the postcard in half.
Low Ink - Diversifier, design your postcard to use as little ink as possible in the printing process.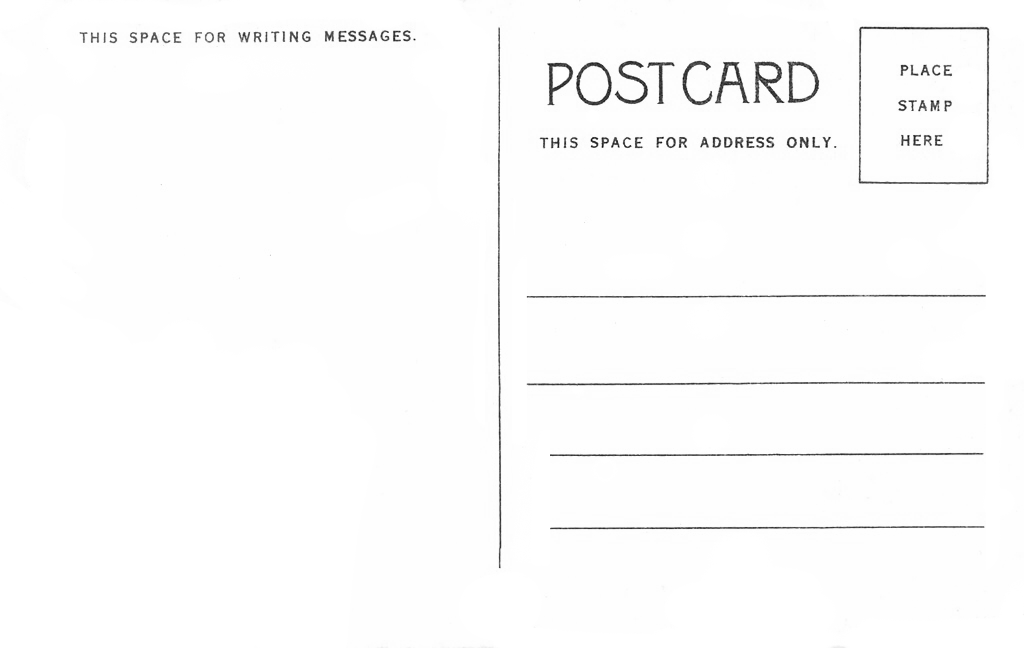 A postcard back template for anyone who needs it.