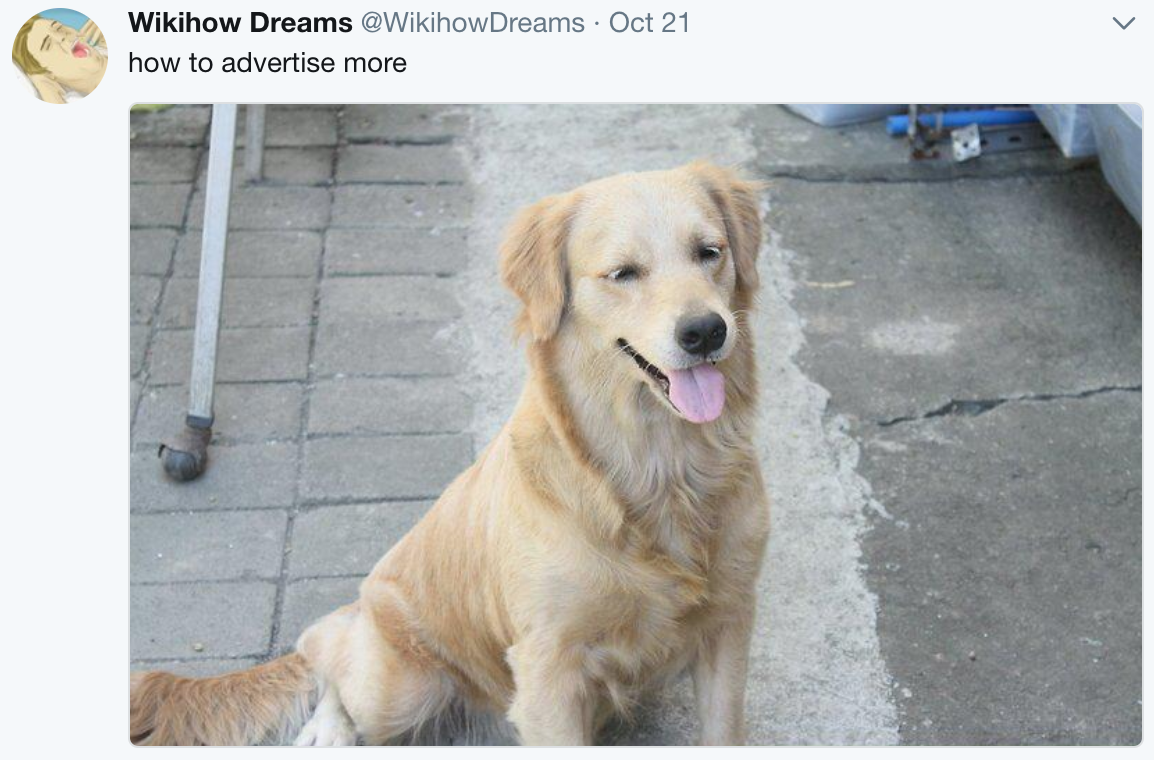 WikiHow is a site where people submit instructions on how to do stuff. @WikihowDreams is where those instructions are tumbled and collided into new experiences.
Here are the instructions for the jam:
1. Pick a post from @WikihowDreams
2. Use both the image and caption in the post to generate a game idea.
3. Use whatever you want to make the game.
4. Submit before Sunday Dec 17th at midnight (please also provide a link to the original post in your submission).
5. Vote until midnight Sunday Dec 24th.
The winner for each category will gain bragging rights and a free key from a batch of indie games, their choice.
The voting criteria:
Accuracy: Is this an accurate report? Does it need citation?
Creativity: Does it make you feel things? Is it well designed?
Functionality: Does it do what it's supposed to? Does it do more than it had any right to?
Hilarity: Does it make you laugh, or at least snicker quietly to yourself?
Instructivity: Are you prepared to do the thing?
There are no genre or content restrictions. Web games are ideal, but downloadable games are welcome as well.
Physical games are also welcome.
Form teams or do it all by your lonesome. The prizes are picked with singles in mind.
Use #WikiDreamJam on Twitter!!
Some examples: (find your own please)