---
Notice: If you are interested in participating in the Waltzing Game Jam make sure to join the jam from this page ahead of time to get an e-mail notification about the theme announcement.
---
Welcome
Waltzing Game Jam is a 10 days game jam hosted by Waltzing. This is already our second time holding the Waltzing Game Jam. You can see the first one from last year here.
---
Theme(s)
When the game jam starts, 3 themes will be announced from which you can choose to incorporate into your game. If you are creative you may even combine more than 1 theme. Feel free to interpret the themes however you want, but please note that using at least one of the provided themes is mandatory and completely neglecting them will get you disqualified. You may write a small section on your game's page on how you implemented the selected theme(s) in order to make your interpretation more transparent to us.
The themes will be announced below once the game jam starts. You will also receive an e-mail notification if you have joined the jam before the start date (see notice above).
Themes:
You have to let it go
Divide & Conquer
Symbiosis
---
Submitting your game
The submission of games to jams hosted on itch.io is done directly via itch.io itself. First you create a game page from your dashboard where you fill in the needed information, do uploads, add a game description and images, etc. Publishing your game and setting up its game page is really easy! After that, you can submit your game to the Waltzing Game Jam by simply selecting it from a drop-down field. On submit you are also asked to provide some additional information, like how many people have contributed to your game and if you created all graphics and audio yourself.
Please note that depending on how much work you want to put into the presentation of your game's page, you should plan enough time for doing so.
---
Rating
Games will be rated by a selected jury and the participants of the 3 best games will be notified on October 23rd 2019 or at latest on October 24th 2019.

The jury consists of the following members:
Philipp Wissgott (Co-founder Waltzing)
Klemens Senn (Co-founder Waltzing)
Mariebeth Aquino (CEO XRIOUS)
Matthias Kandler (Media & Network Manager European Youth Award)
Matthias Maschek (Co-founder Lost in the Garden)
Silvana Podaras (Developer / Art enthusiast)
Alex Hauer (Lead Developer Waltzing)
Lukas Prost (Developer)
---
Prices
On October 29th 2019 at 5:00pm the participants with the best 3 game entries will be invited to join a small and private award ceremony at our office. You will receive your prices there.

The price for the 1st place are 3 Tickets | WeAreDevelopers Congress Vienna 2019 (November 28th & 29th | Hofburg Wien).

The price for the 2nd place are 3 Tickets | VIECC Vienna Comic Con (November 23rd & 24th | Messe Wien).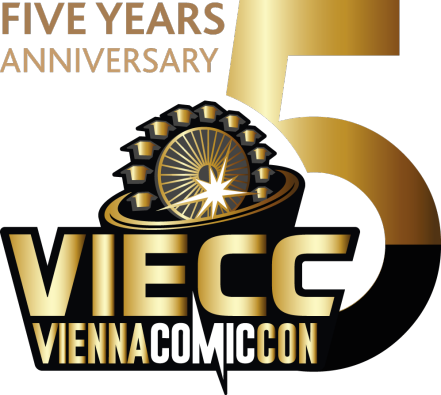 The price for the 3rd place is a 100€ Steam gift card. (May be split into multiple gift cards if it is convenient for your team size)

---
Rules
In order to participate you need to live in Austria (ideally in Vienna), as we want the participants of the 3 best games to visit us. If you are not living in Austria, you cannot receive any prices.
There is no maximum number of contributors per game entry, but the number of prices per place is fixed. If you participate alone or in a team with for example 5 people and should win, you (and your team) would in both cases receive 3 tickets in total. If you should win more items than you need, you are free to share them with friends, family or other people.
You may use any code basis or game engine of your choice to start your game on. We would like you to build your game for multiple operating systems, if possible, and upload them on your game page (i.e. you may provide built versions of your game for Windows, Mac and Linux, if you can do so). Ideally you could also build a WebGL version of your game instead, as this is supported with most game engines and itch.io allows for embedding WebGL builds on your game's page very nicely. This would make playing and rating your game much easier for us.
You are allowed to use graphics and audio from other sources but you have to tell us so by checking a corresponding field on the submission page. Please note that graphics and audio are part of the rating process and you will more likely get a higher score if graphics and audio are done by yourself.
Your game needs to be free. We will not buy your game to rate it! After the rating is done, you are free to change the pricing of your game.
Editing uploads on your game page is disabled during the rating period. Make sure to finish your game entry early enough (e.g. not 5 minutes before the deadline). The deadline is strict - no exceptions.
Note that any form of racism, discrimination, hate speech, or alike will get you and your game disqualified immediately.
---
e-mail: andreas@waltzing.at