What is that?
The VR/AR Hackathon is an annual event held in Lausanne, Switzerland and Online.
Coders, designers, artists and creative minds gather around new devices and new ideas to create innovative projects during the first week-end of december.
Due to the pandemic it can not be held on its "standard" form of a gathering in real life. But we still want to make something together.
What is the theme ?
The theme is "Pump up the MetaVolume" .... what is the sound of the metaVerse ? or just a game in VR with a focus on sound ?Or maybe you create a game where you are the DJ ? It's up to you !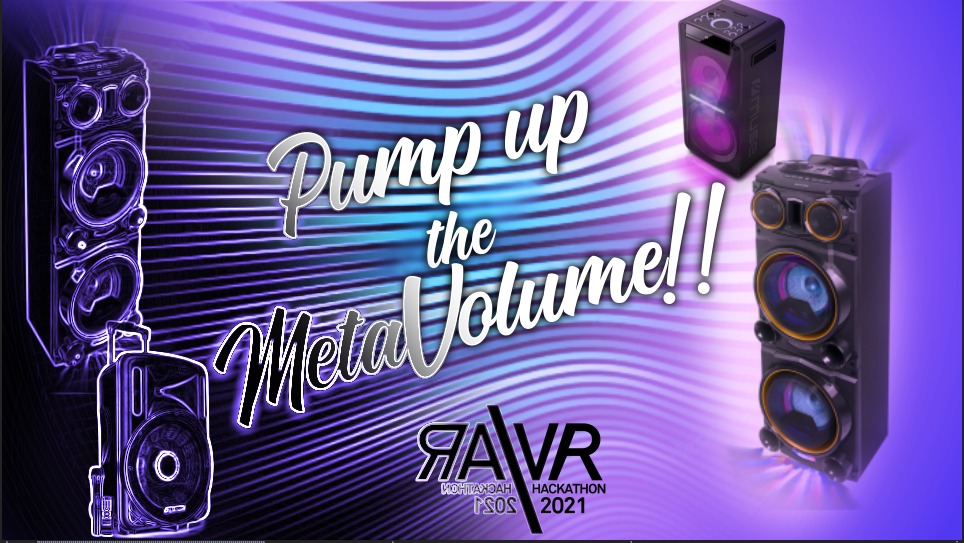 Which game engine or platform?
Every engine or plateform is allowed. Maybe it's a good opportunity to try a new tech!
When
Jam Start on Friday 3rd december 2021 and end on sunday 5th 2021!