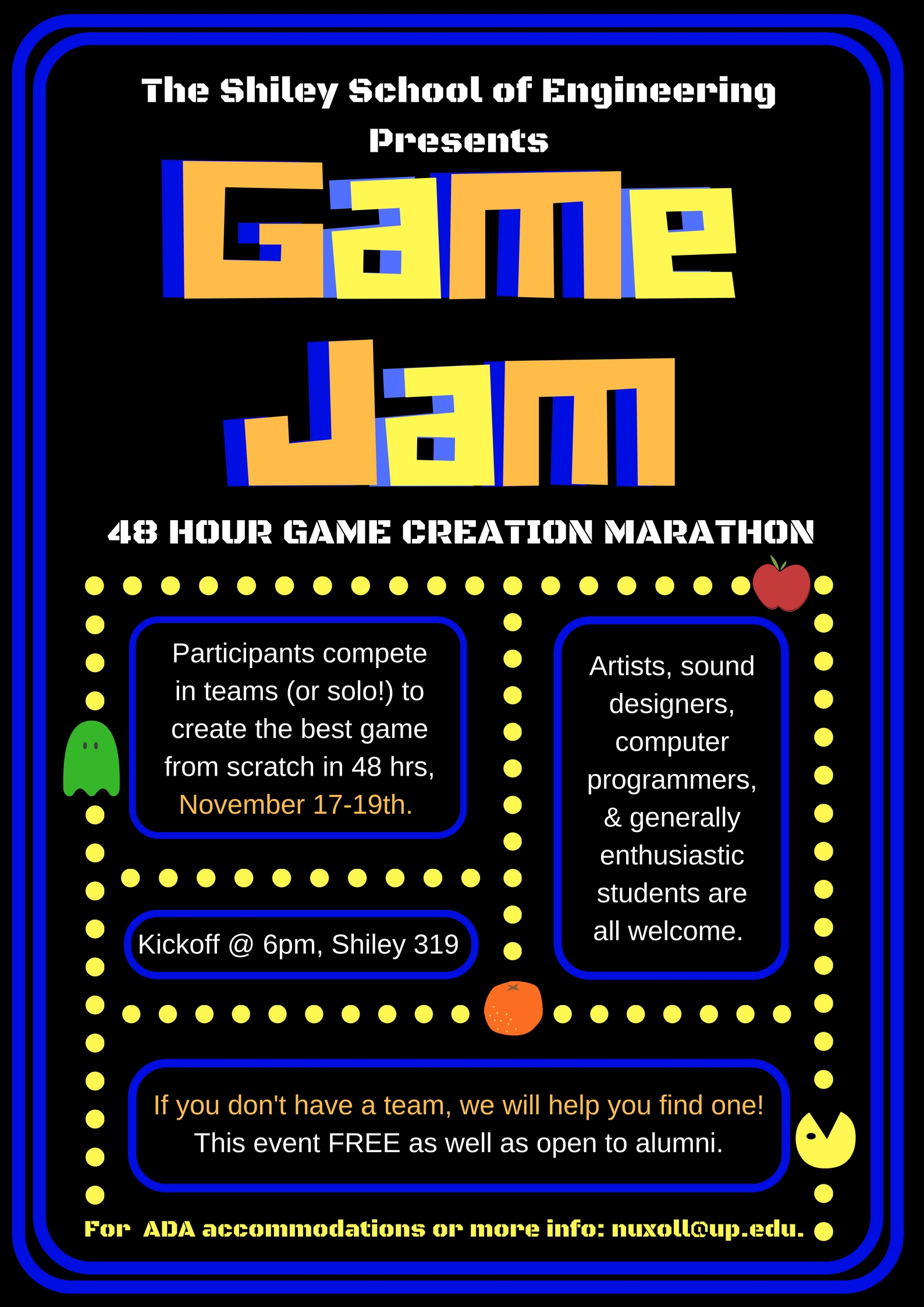 Welcome to the UP GameJam 2017!
This quick GameJam will be hosted at the University of Portland Engineering Building from Friday, November 17 through Sunday, November 19. This is a very short GameJam, so be ready to make something small!
The Theme will be revealed at the end of the Kickoff presentation.
This Jam is open to UP Students and Alumni.