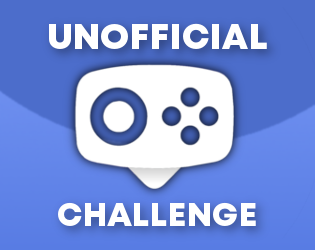 Unofficial Pixeland Challenge
Welcome back to this month's Unofficial Pixeland Challenge! We've got an exciting challenge this month with some even more exciting prizes for the winner!
---
The Challenge
The challenge this month is simple - Create a game using a maximum of 3 colours displayed at any one time.

(Note: The colours can change over the course of the game, but every frame of your game can contain a maximum of three different RGB values. If black is used, then this is counted towards the maximum colours. In effect, Red, Green, Blue, and Black is NOT allowed, however Red, Green and Black is. Consider using 1-bit assets or a custom post-processing shader to do this. The quality of the technique chosen will affect the submission judging.)

---
🏆Prizes!
The winner can choose one of these three premium and awesome asset packs!



🏅Judging!
Judging will take place over the week after the challenge ends by Nat and Jhonxay. The submissions will be judged on these criteria:

Graphical Quality
Uniqueness
Gameplay
Technical Quality (How impressive the game is from a technical view. Consider uploading a development log to show this.)
The challenge started on the 1st May and will end at 12pm (noon) GMT on the 1st of June. Please upload all submissions via this page so they are easily accessible. An in-browser or Windows build must be included for your game to be judged.

Thank you for competing in this challenge, and good luck. We would love to see your ongoing progress in the #challenge channel of the Pixeland Discord Server!

- Nat and Jhonxay